Jérôme Oussou en alternance avec Jade Janisset danse hip hop
Tiko, human beatbox
Mehdi Krüger, slam
Reynier Guerrero, violin
Aude Walker-Viry, cello
Ulrik Gaston Larsen, theorbo and guitar
Nicolas Janot, doublebass
David Bruley, percussions
Franck-Emmanuel Comte, clavecin
Bérénice Collet, staging direction
Mourad Merzouki, choreography
Christophe Waksmann, video creation
Pauline Vauchez, light creation
Franck-Emmanuel Comte, musical direction and conception
FugaCités is a meeting between baroque music and urban cultures imagined by Franck-Emmanuel Comte and designed by Bérénice Collet. Three poetic and interdisciplinary variations with multiple inspirations, a creative dialogue between the instrumentalists of the Concert de l'Hostel Dieu and three leading artists of urban cultures: Tiko (human beatbox), Mehdi Krüger (slam), Jérôme Oussou (hip-hop dance) choreographed by Mourad Merzouki.
Created during the confinement as 3 short and independent forms, FugaCités is now a unique show in 2 or 3 acts (depending on the chosen formula) lit by Pauline Vauchez and accompanied by the video counterpoint of Christophe Waksmann.
Le 14 février 2024, à La Rayonne de Villeurbanne, sera créée une version inclusive du spectacle : de jeunes déficients visuels de la Cité René Pellet ainsi que des bénéficiaires du P.h.a.r.e seront présents sur scène aux côtés des artistes de FugaCités. Ce projet est soutenu par de nombreux mécènes et partenaires.
CHOOSE YOUR FORMULA: TRILOGY OR COMBO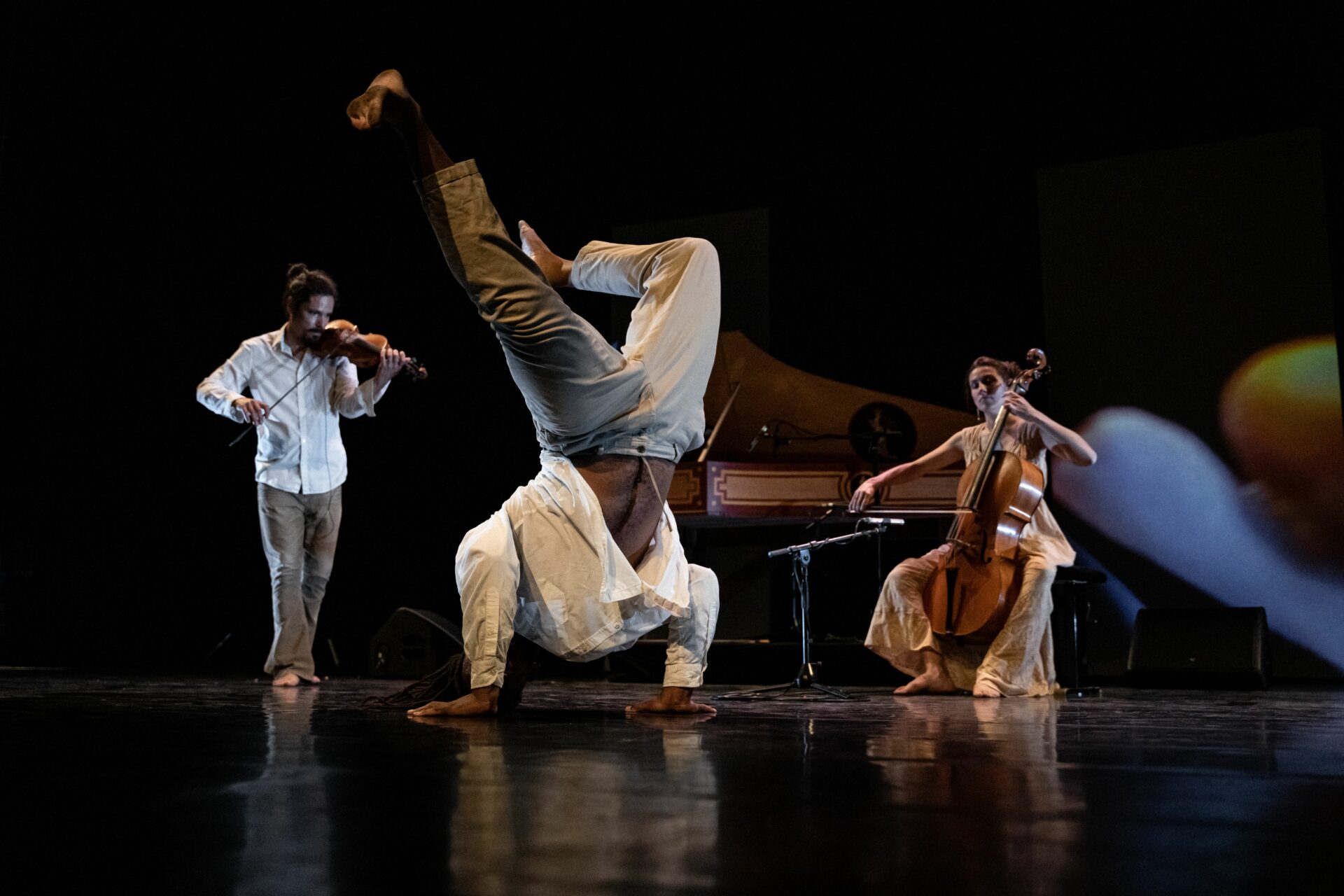 ©Julie Cherki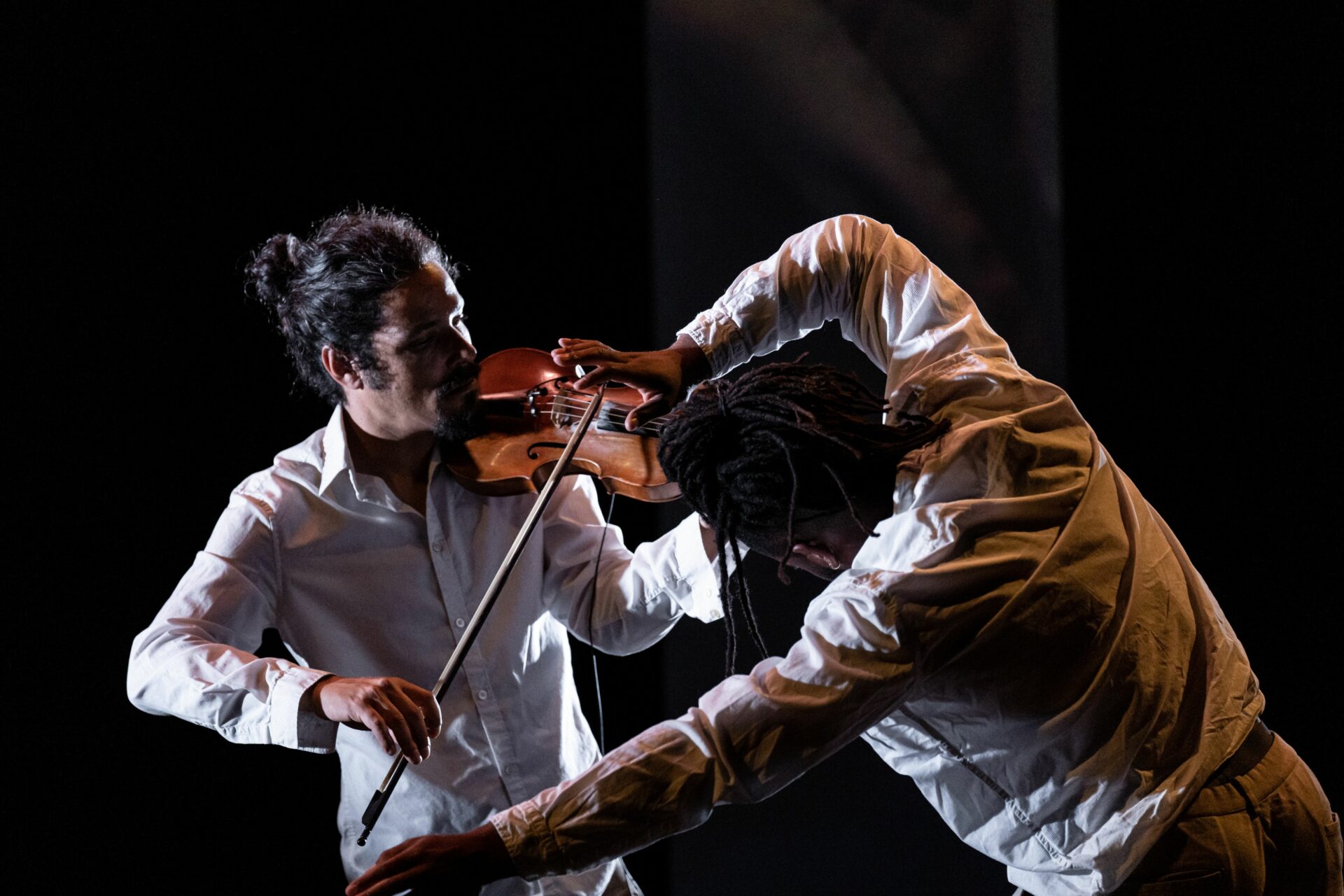 ©Julie Cherki
©Julie Cherki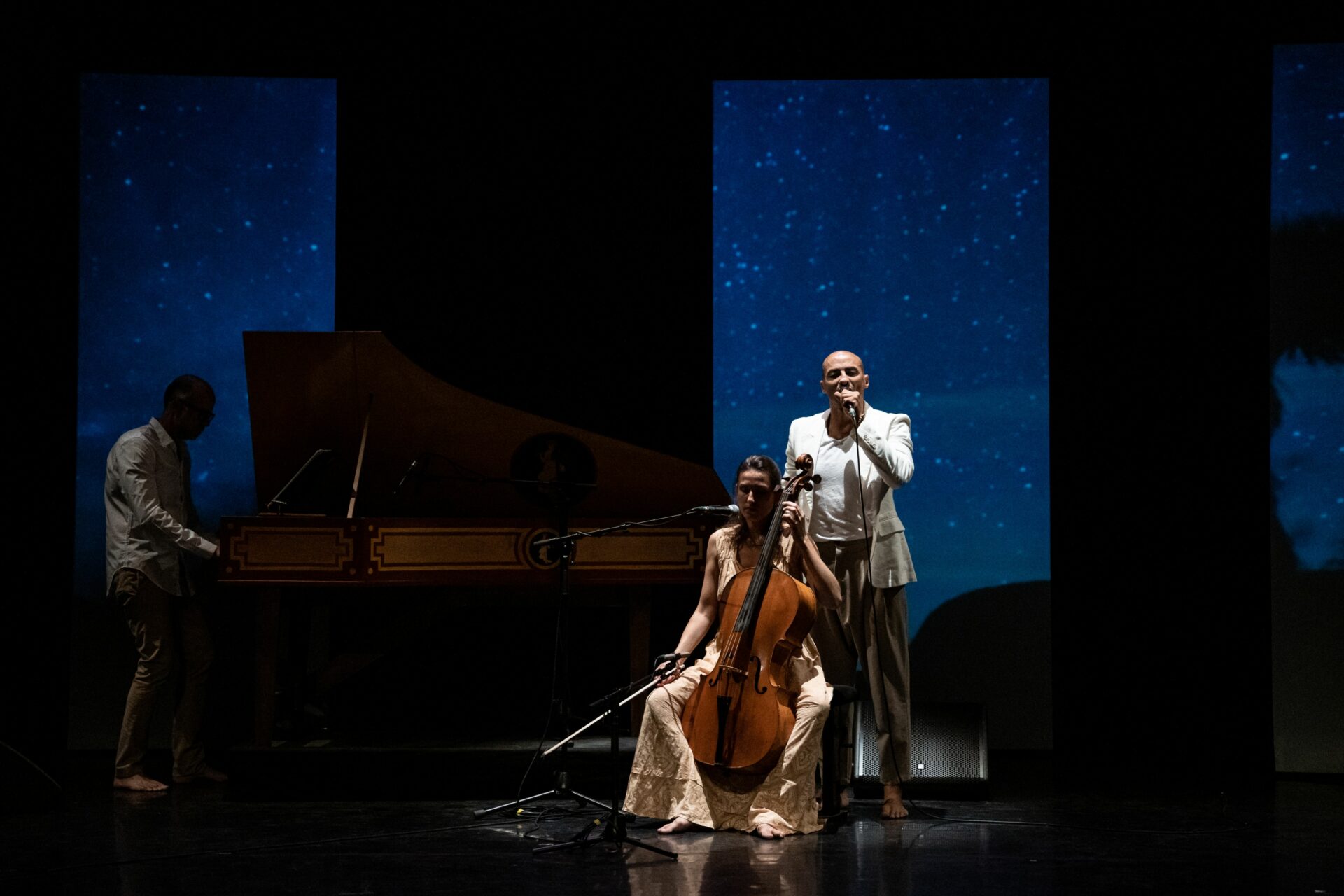 ©Julie Cherki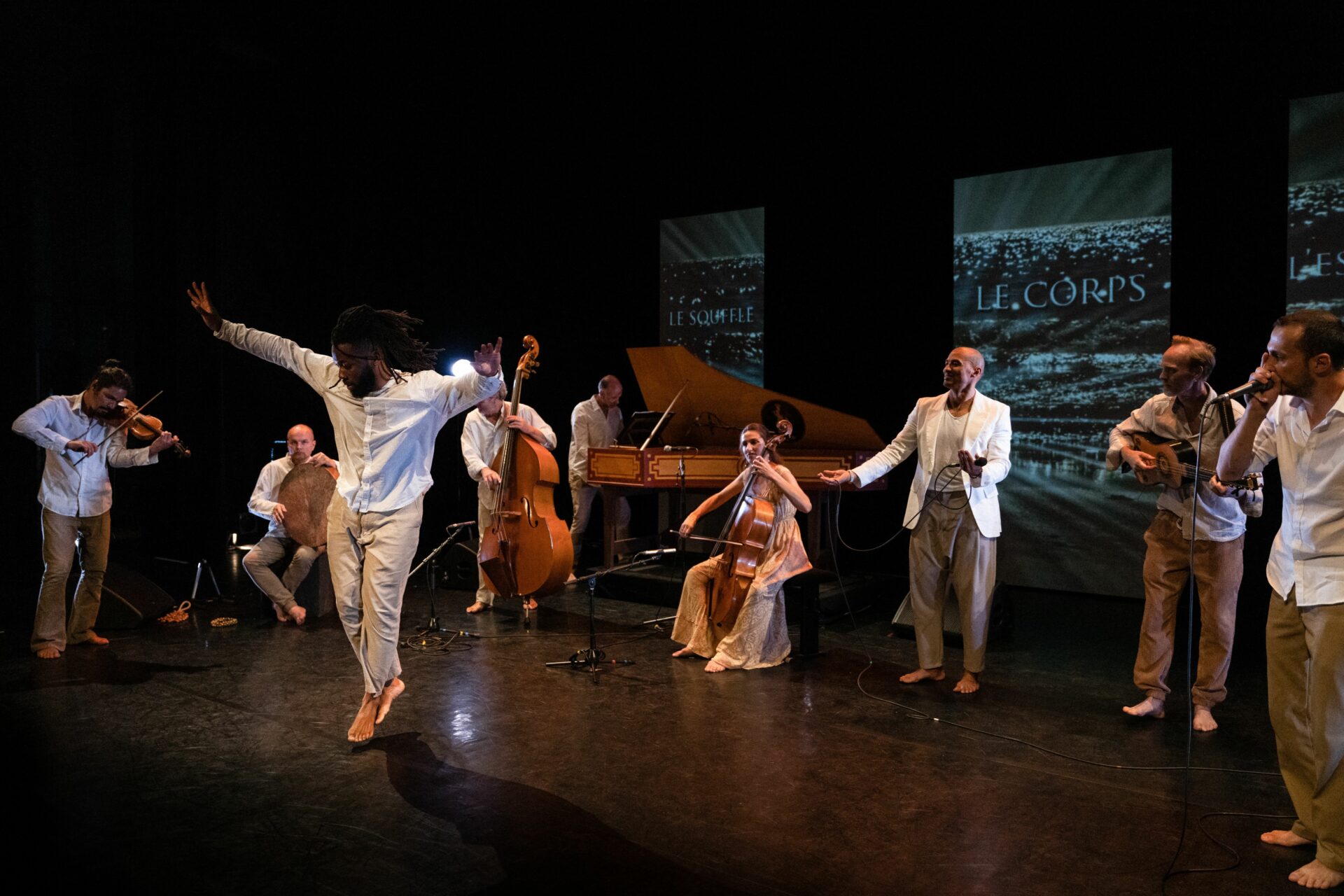 ©Julie Cherki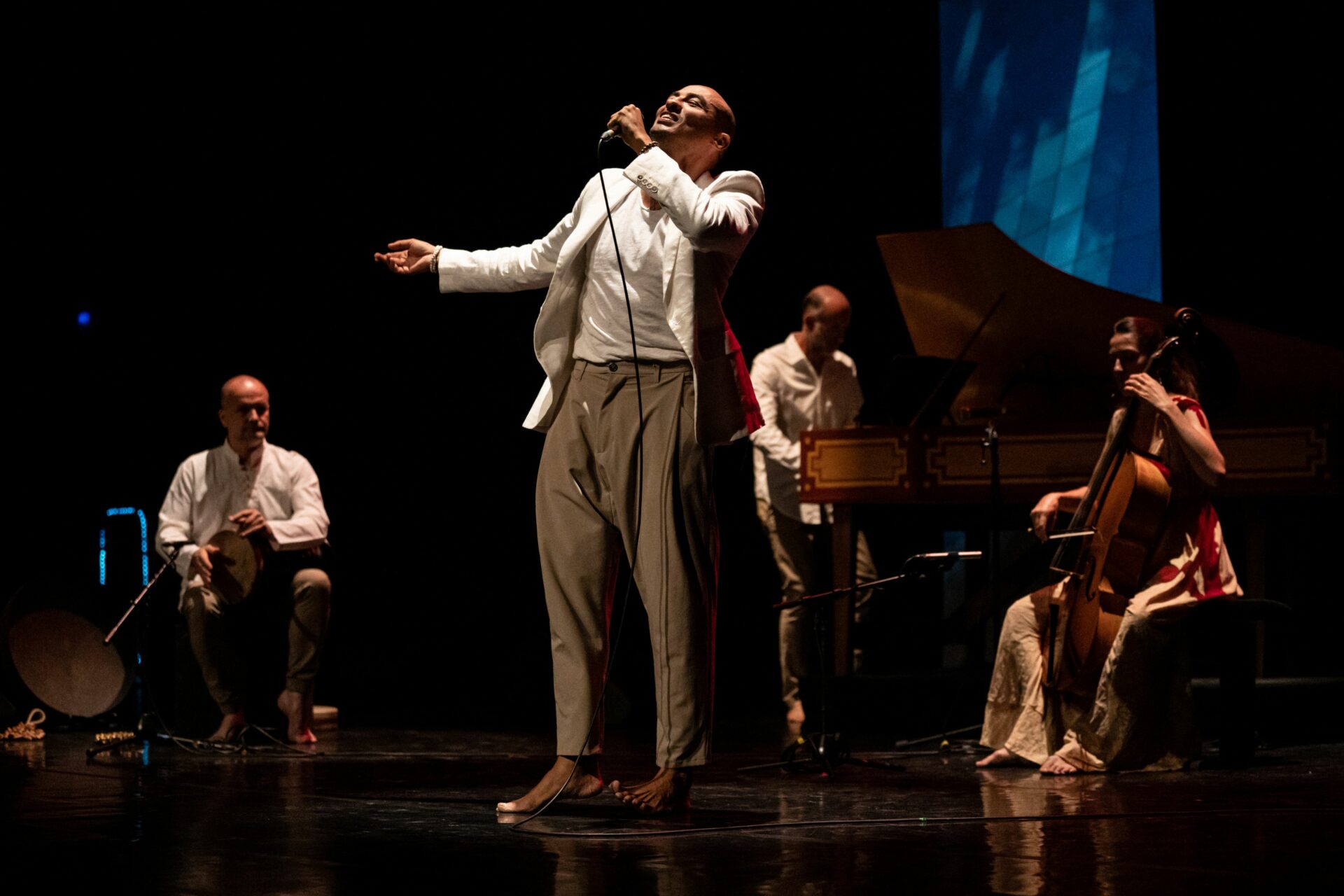 ©Julie Cherki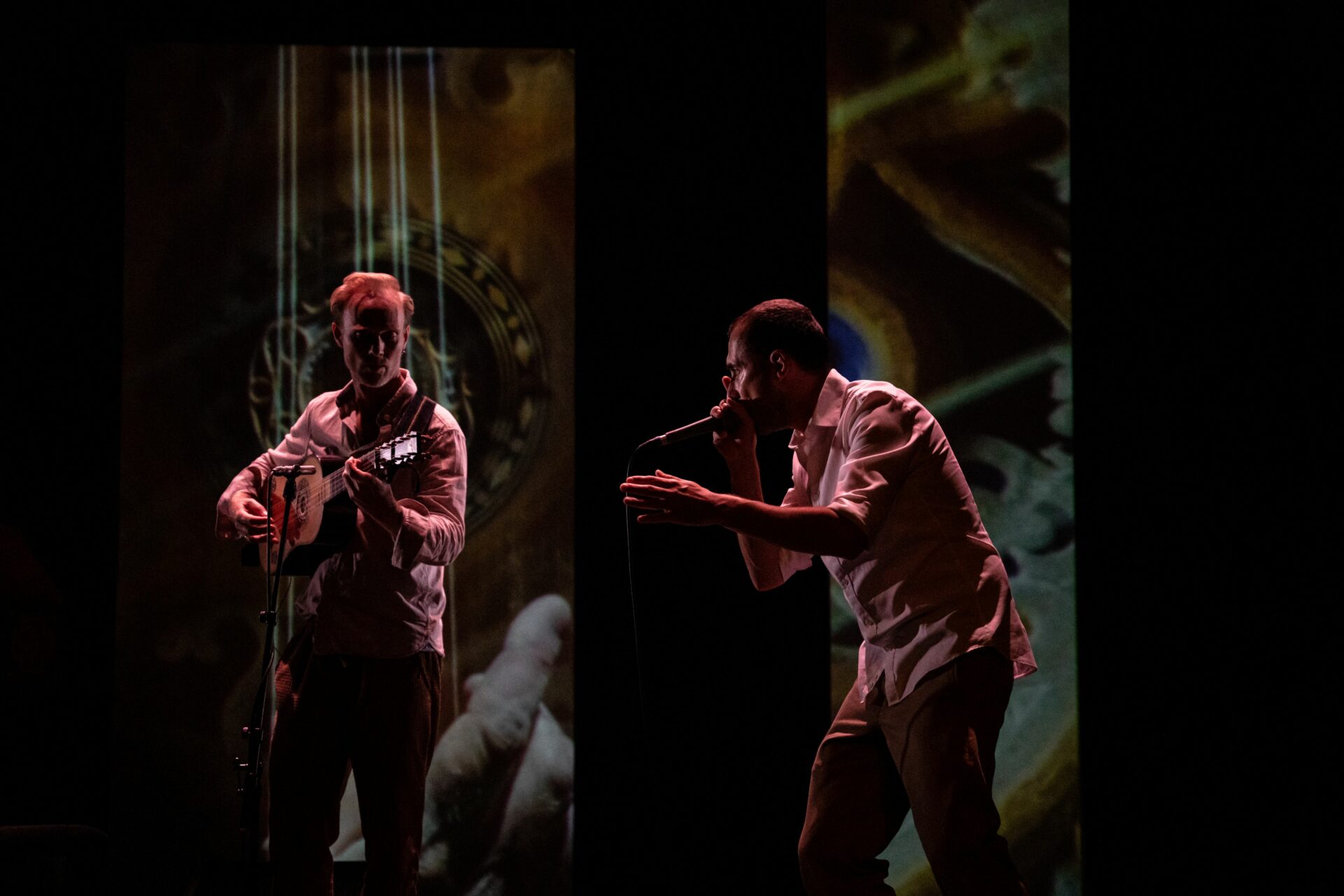 ©Julie Cherki
CLASSICAGENDA – 20/09/2021 – Julien Bordas
"In the vein of his previous show Folia, [Mourad Merzouki] boldly combines scores by Vivaldi, Purcell and Playford with the talent of hip-hop dancer Jérôme Oussou. Oussou is even joined by the musicians in a sort of artistic role-play, and the audience is invited to join in the party."
BAROQUIADES – 24/09/2021 – Emmanuel Deroeux
"Arranged as a true quartet, the four musicians play as a true ensemble [...] Thanks in particular to Franck-Emmanuel Comte's arrangements, there is a real sense of symbiosis between the artists".
FRANCEINFO –  22/09/2021 – Lorenzo Ciavarini Azzi
"The baroque hip-hop symbiosis is almost self-evident."
CLASSICMAISPASHASBEEN – 24/09/2021 – Séverine Garnier
"The Concert de l'Hostel Dieu was in top form, showing off its flexibility and humour [...]".
EL PERIODICO DE ARAGON - 06/08/2023 - Javier Losilla
« En d'autres termes, nous avons apprécié un spectacle bien ficelé, divertissant, théâtral et non sans humour, où les compositions baroques se rattachent aux créations du temps présent. »
In co-production with Pôle En Scènes
En partenariat avec Encore un Tour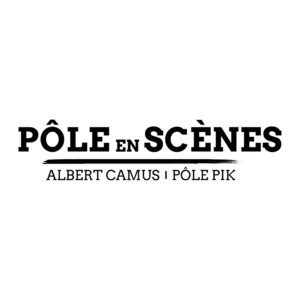 With the support of the Centre National de la Musique