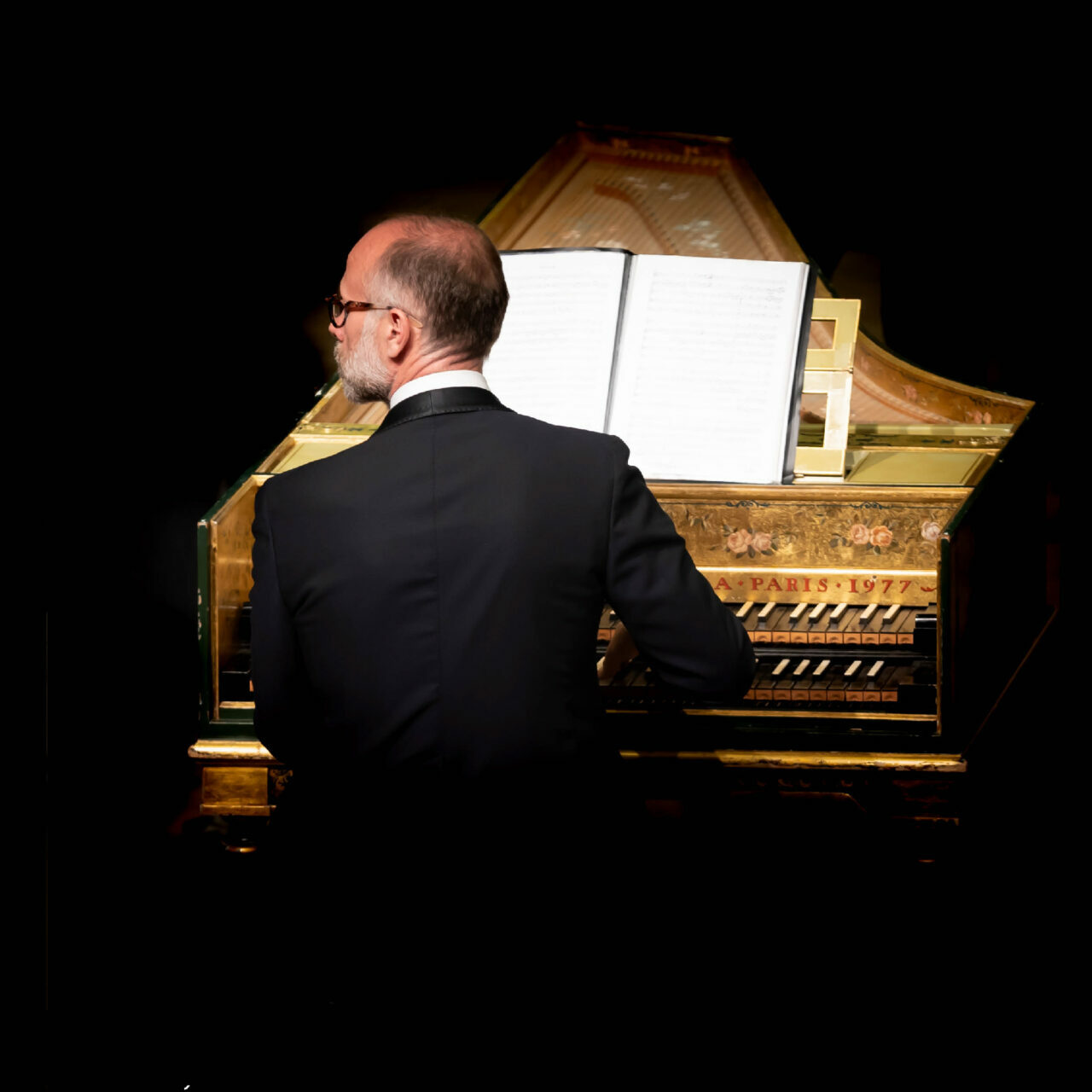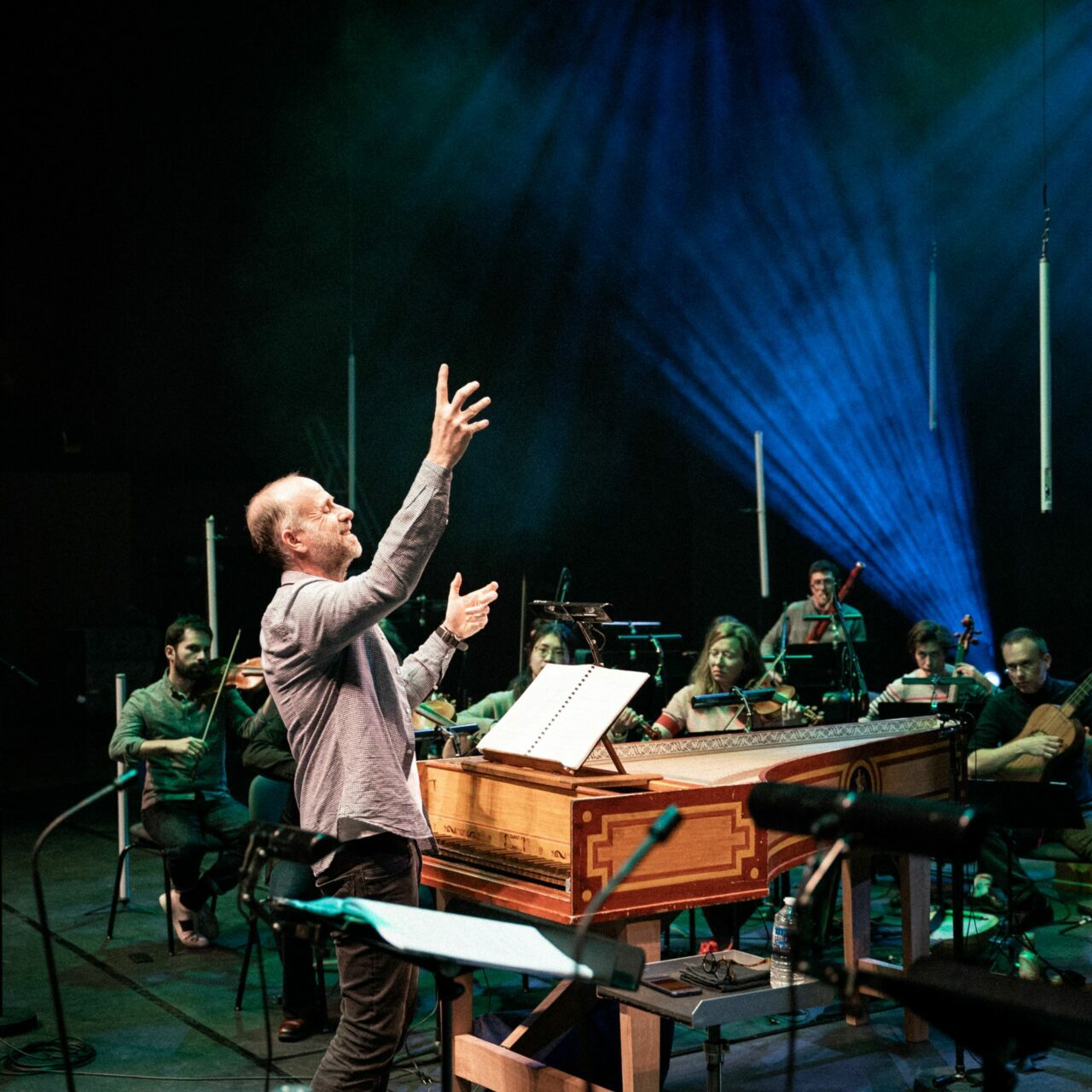 Artistic director, conductor & harpsichordist
Chef d'orchestre et claveciniste, Franck-Emmanuel Comte occupe une place tout à fait singulière au sein de la scène baroque européenne. Artiste créatif et polyvalent, il vit sa passion pour le répertoire baroque principalement à travers des projets transversaux, inédits ou interdisciplinaires dont il est l'initiateur.
At the end of his studies at the CNSMD in Lyon, where he studied composition and orchestral and choral conducting, he began his career in opera houses (Nantes, Lyon, Paris Opera Studio, etc.) and responded to invitations from classical and baroque orchestras (Orchestres des Pays de Savoie, Ensemble Orchestral Contemporain, University of Auckland Orchestra, Collegium Musicum Riga, Ensemble Arion of Montreal, etc.).
At the same time, he created Le Concert de l'Hostel Dieu, a Lyon-based ensemble of international renown of which he is still the artistic director. He has conducted the ensemble in more than 1,500 concerts and recorded some twenty albums. La Francesina, his latest recording released by Aparté, was voted "Baroque Vocal Record of the Year" by the International Classical Music Awards 2021.
Regularly invited to conduct in European and world capitals (Barcelona, London, Moscow, Montreal, Krakow, Rome, Brussels, Madrid, Tel Aviv, Beijing, etc.) and at numerous international festivals (Ambronay, La Chaise-Dieu, Händel Festpiel de Halle, Bayreuth Baroque Festival, MA Festival Brugges, London Baroque Festival, etc. ), Franck-Emmanuel Comte is passionate about the baroque repertoire but also about cross-disciplinary or atypical projects, such as the ballet Folia co-created with the choreographer Mourad Merzouki and already presented to more than 100,000 spectators in 110 performances.
In 2022, Franck-Emmanuel Comte led several original projects such as the world premiere of Il Paradiso perduto at the Lyon Auditorium, the creation of the bi-national project 50/50, various concerts and operas dedicated to baroque women composers including the opera Talestri by Maria-Antonia de Walpurgis. He has also been in charge of heritage music and part of the original music for the television series Marie-Antoinette, co-produced by Canal + and the BBC.
Very committed to the subjects of transmission and professional integration, he teaches baroque aesthetics at the Catholic University of Lyon and chairs the jury of the International Baroque Singing Competition of Froville, which reveals new talents every year. Franck-Emmanuel Comte is also artistic director of the Centre Musical International J.-S. Bach at Saint-Donat and of the Festival baroque du Pays du Mont-Blanc.