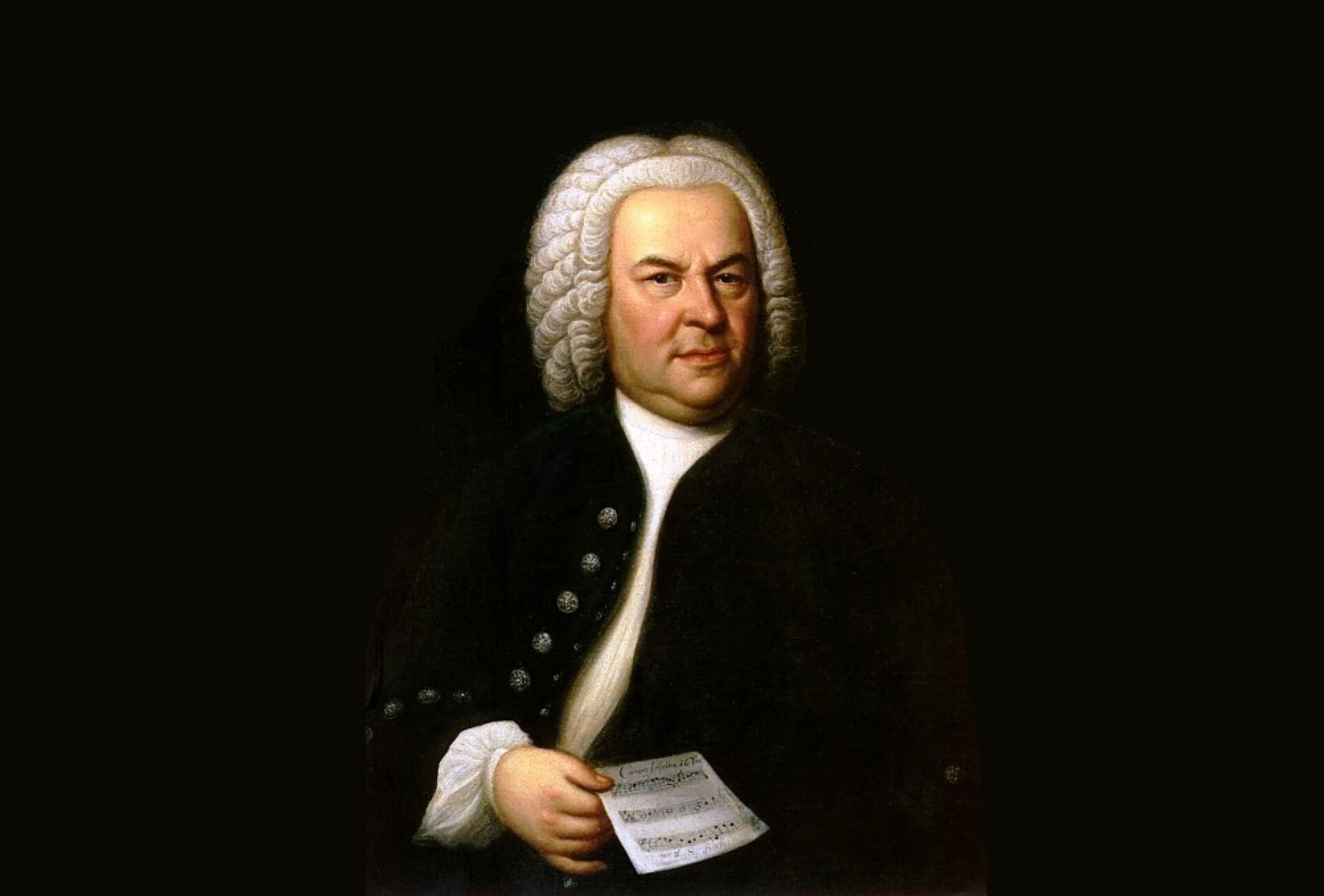 Bach, The Art of Movement
Co-funded by the European Union, the « European Music Trails 2022-2024" project gather three European partners: Notenspur Leipzig (Germany), Le Concert de l'Hostel Dieu (France) and Fondazione Teatro Communale di Modena (Italy). This edition entitled Bach – The Art of Movement will focus on Leipzig's famous composer J. S. Bach, the influences of international composers on his work as well as his influence on composers through the continent.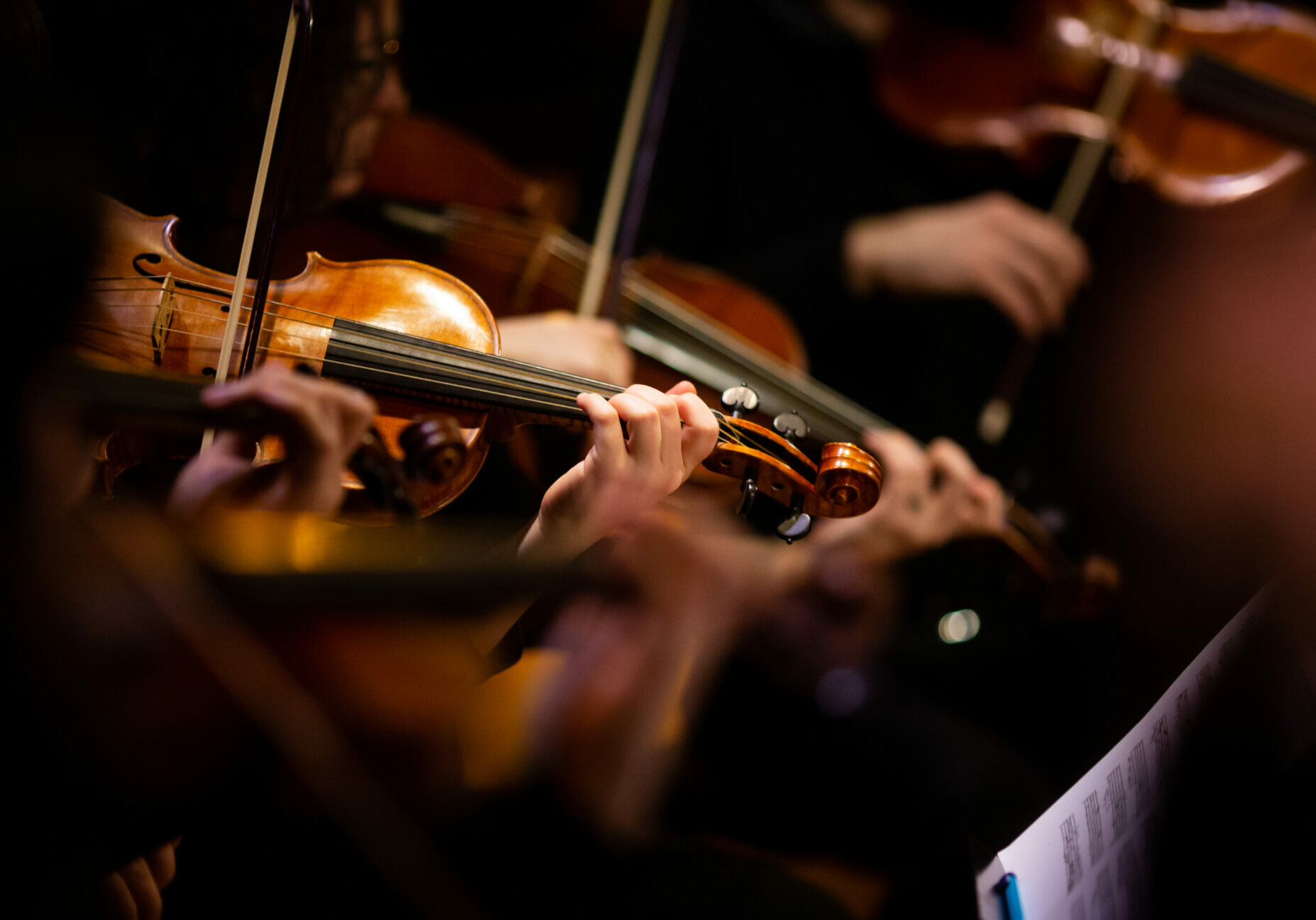 Master classes & concerts for future professional musicians
The Bach Academy is dedicated to students of German, French or Italian conservatories of higher learning who specialise in the interpretation of the baroque repertoire. 21 musicians on period instruments and 3 singers will be conducted by Franck-Emmanuel Comte et encadrés par Reynier Guerrero (violon et traverso), Mechthild Karkow (violon et alto) et Aude Walker-Viry (violoncelle et contrebasse).
A creative dialogue between trilingual slam and baroque music
In the winter of 1705, J.S. Bach set off on a journey of over 400km on foot from Arnstadt to Lübeck to meet the greatest organist in Northern Europe: Dietrich Buxtehude. Based on this episode, which was undoubtedly both a spiritual and artistic quest for the young man, the artistic team, made up of slammer Mehdi Krüger and artistic director Franck-Emmanuel Comte, have come up with a show combining Bach's music with poetry written in German, Italian and French, performed by Josephine von Blütenstaub, Simone Savogin and Mehdi Krüger, accompanied by Aude Walker-Viry's cello and Tiko's beatbox.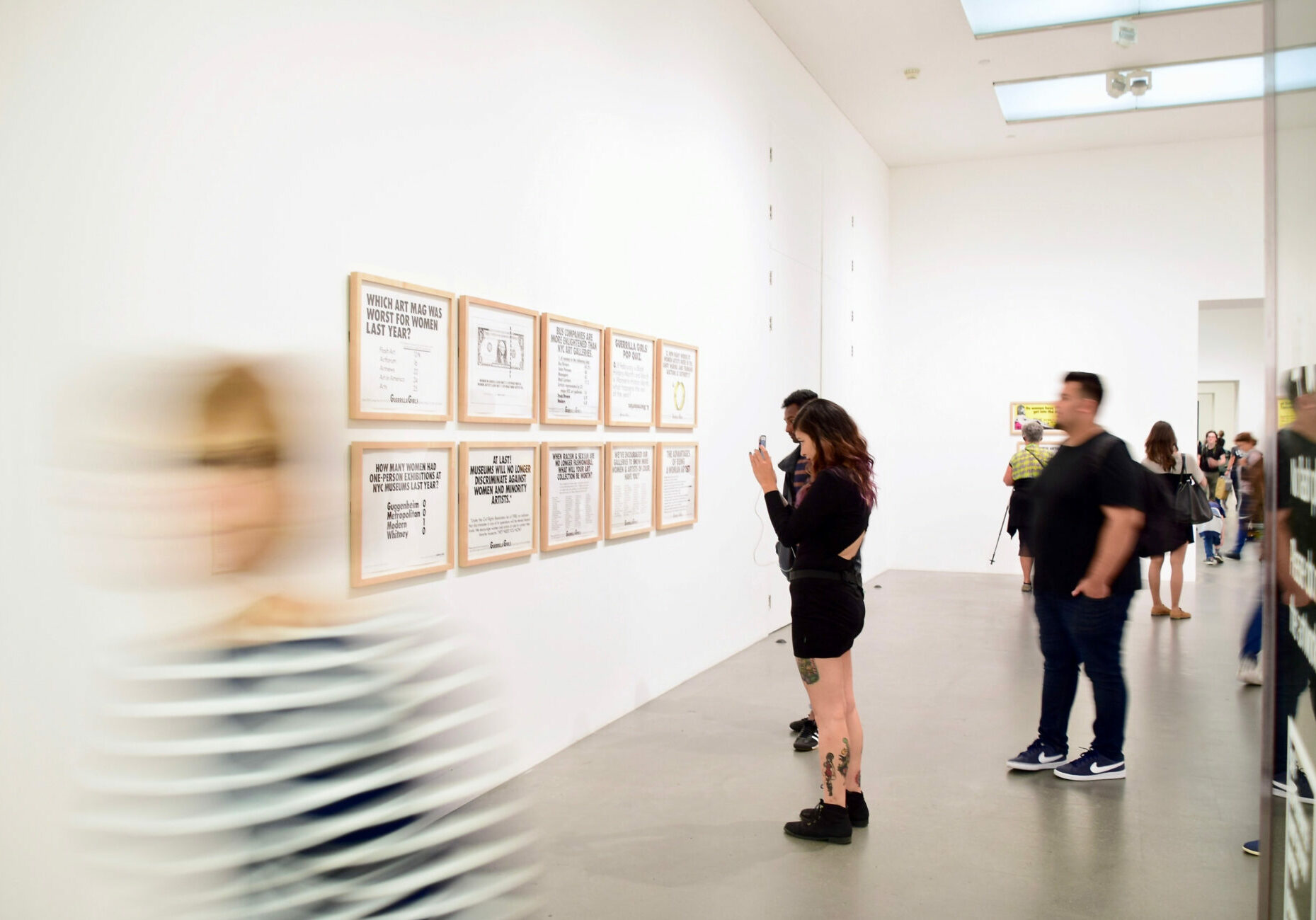 A touring exhibition about J.S. Bach
Under the tutelage of Prof. Ronald Scherzer-Heidenberger, students of the architectural programme of the University of Applied Sciences in Leipzig (HTWK Leipzig) will imagine a touring exhibition designed to be presented in public places such as railway stations, shopping malls or airports in each of the three partnering countries ; offering to passers-by a more "accidental" approach to Bach's music, dance, and the concept of transnational movements of ideas and therefore reaching a very diverse and broad audience.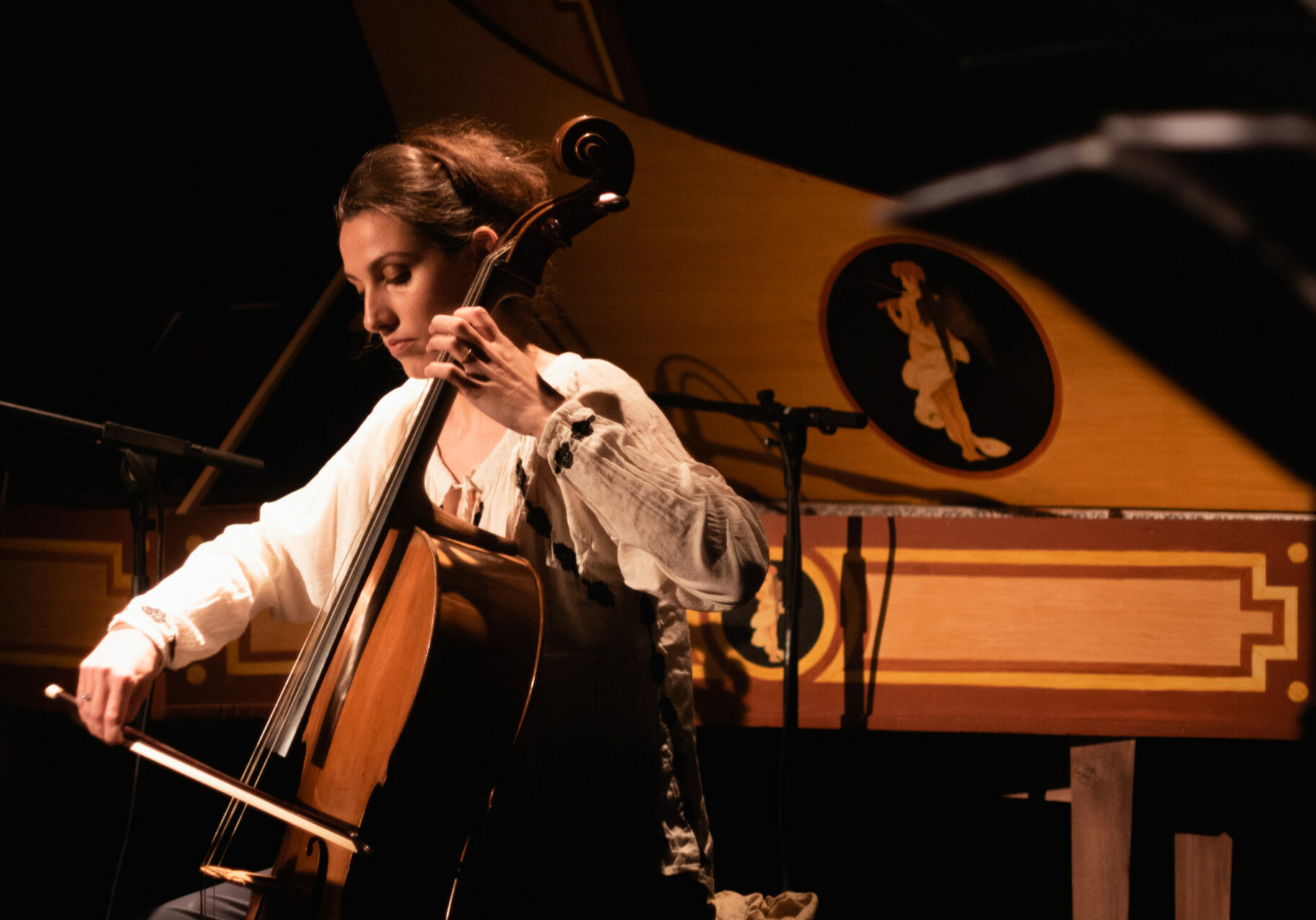 A cross-disciplinary performance of hip hop dance and baroque music
Ce spectacle associe les danses hip-hop et baroques avec des musiques instrumentales de Johann Sebastian Bach. L'équipe artistique composée du danseur et chorégraphe Hubert Hazebroucq, de la danseuse Maria Picardi et de la violoncelliste Aude Walker-Viry, propose une variation chorégraphique et musicale autour du thème "Bach et le mouvement".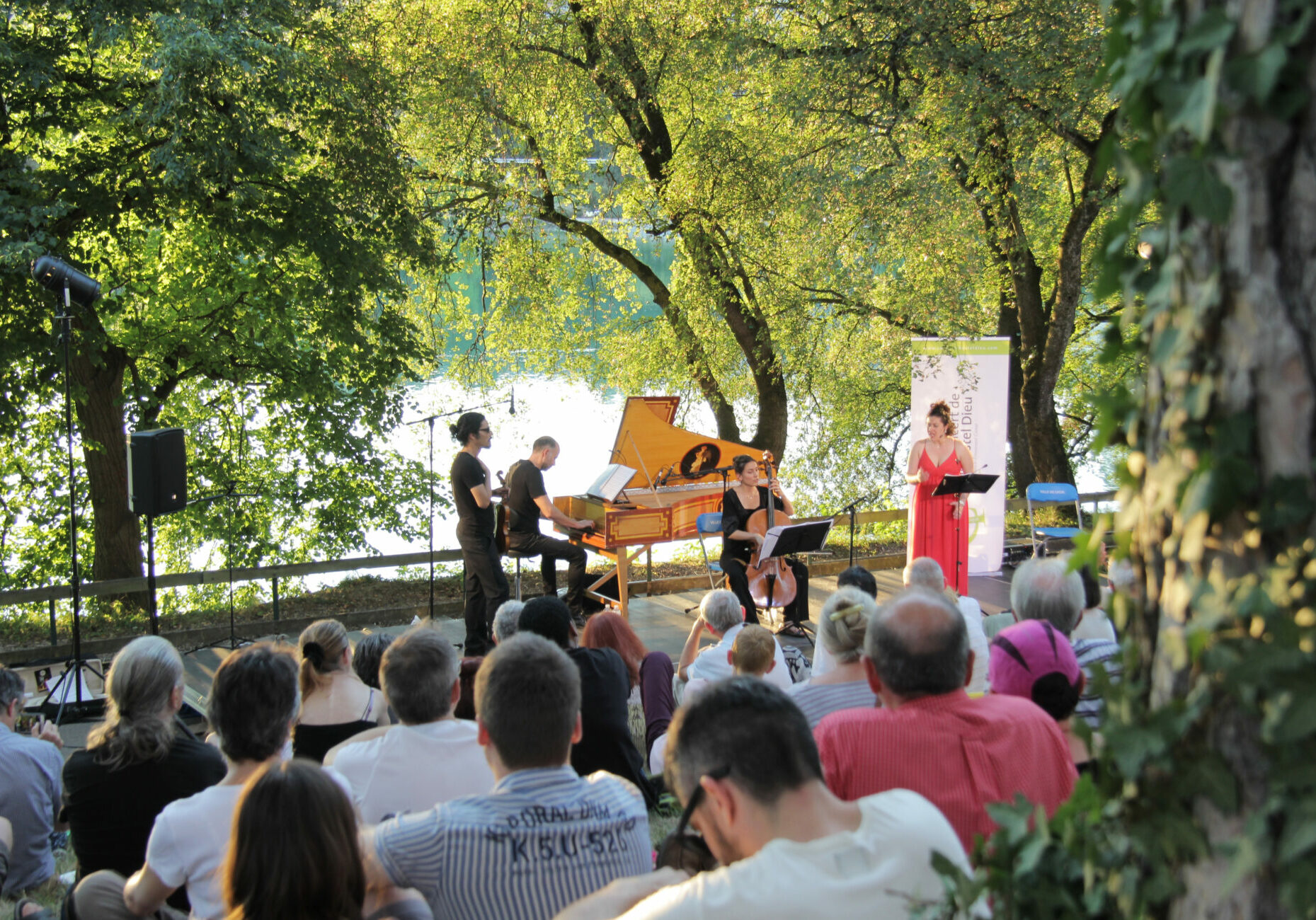 Outdoor concerts in the countryside or in parks
In order to offer a unique musical experience in rural areas, the three partners will be organising concerts and participatory dances in public spaces such as parks and gardens, as well as in small villages. Concerts and events on wine estates, cycling tours, mountain hikes, musical walks - the three partners are organising an event every year in July.