Baroque incubator
2023 | 2024 school season
A premise | A study by the Ministry of Culture shows that in 2018, 2% only 15-28 year-olds went to a classical music concert at least once during the year. In 2008, the figure was 4%.
A conviction | Born of 30 years' experience of concerts and awareness-raising and transmission activities, Franck-Emmanuel Comte is convinced that it is from the earliest age, from primary school onwards, that the public of tomorrow needs to be educated.
A project | We are developing a season for young audiences called " La Pépinière baroque », à la salle Sainte-Hélène au Centre scolaire Saint-Marcwhich is our rehearsal and creation space. This season is built around the 5 following points: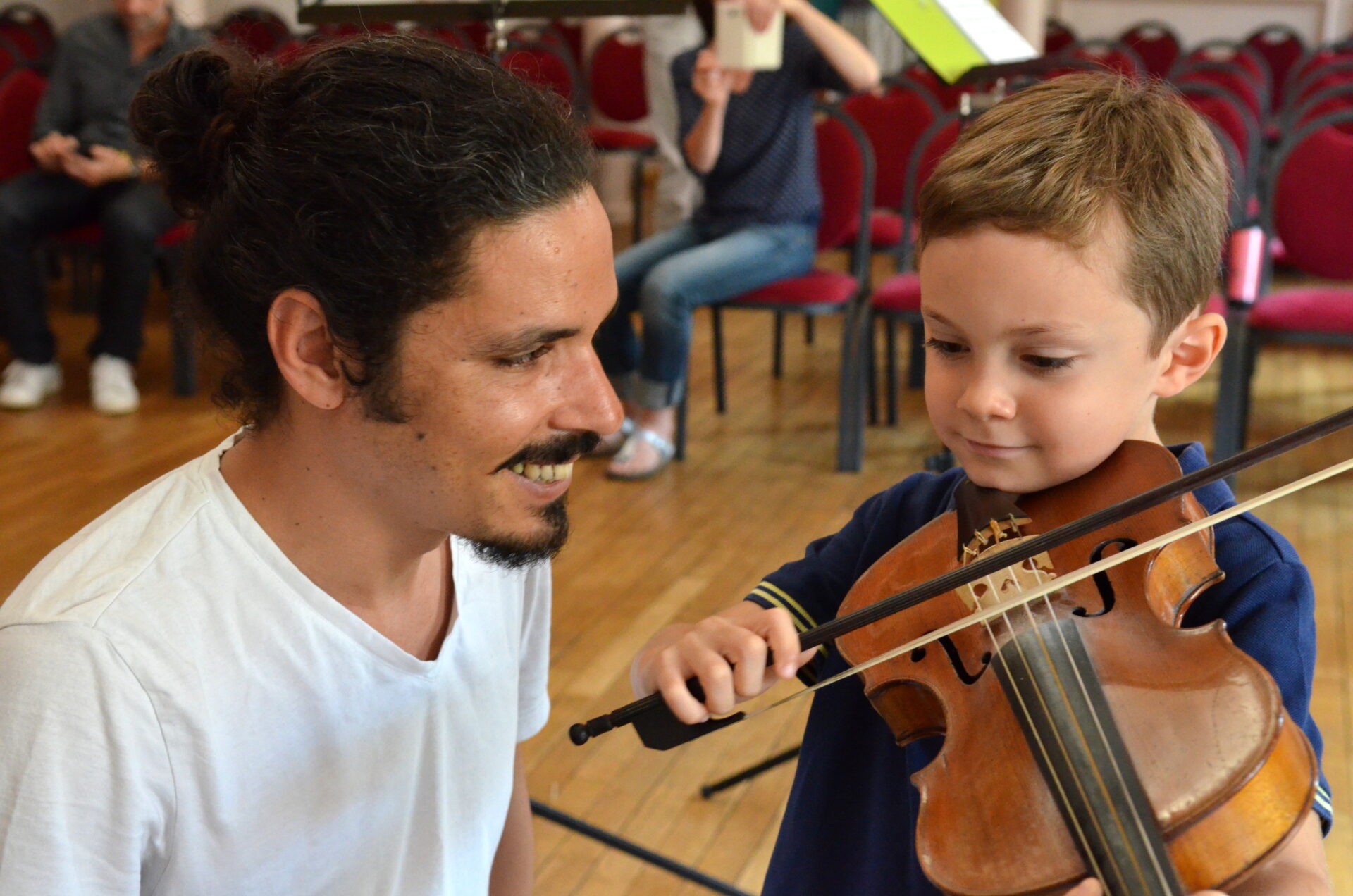 1. Inclusion
A residency in a school means: an activity that resonates throughout the school, invitations to pupils and teachers to attend rehearsals and concerts dedicated to them, to take part in awareness-raising and artistic practice workshops, and to meet and talk with the artists.
Benefit
1st experience in 18 months with 3 shows.
2,500 pupils from primary schools in Lyon will be welcomed during the 2022-2023 season.
Projection
Develop this experience in eastern Lyon (Villeurbanne, Vaulx-en-Velin, Décines, etc.) in collaboration with the CCO at the new Rayonne venue on the Autre Soie site.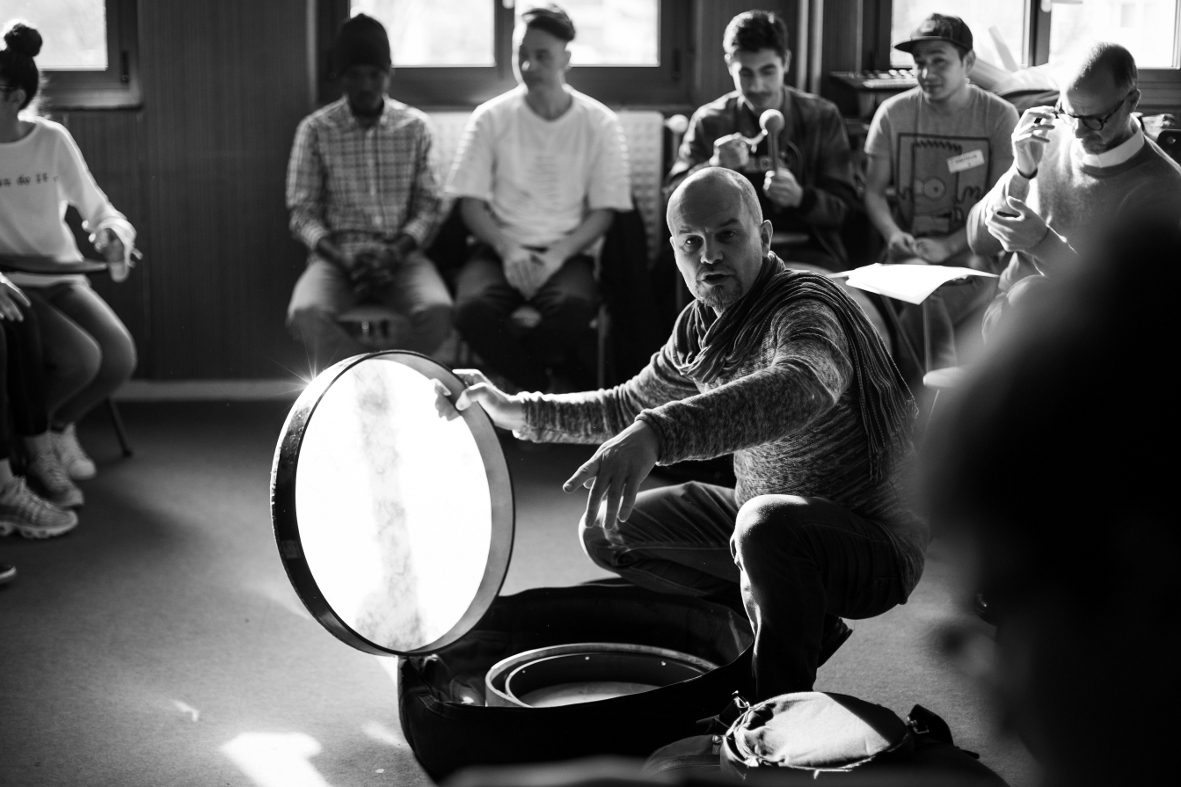 2. Collaboration
Benefit
A team made up of a CHD artist and an educational adviser from the French Ministry of Education - hosted by the Centre Saint-Marc - trains the school teachers, the teachers train the pupils, and the pupils go to the concerts equipped with listening keys...
Projection
A chain of transmission between the CHD, the Centre Saint-Marc and the CCO la Rayonne, schools and local associations with a social impact in eastern Lyon.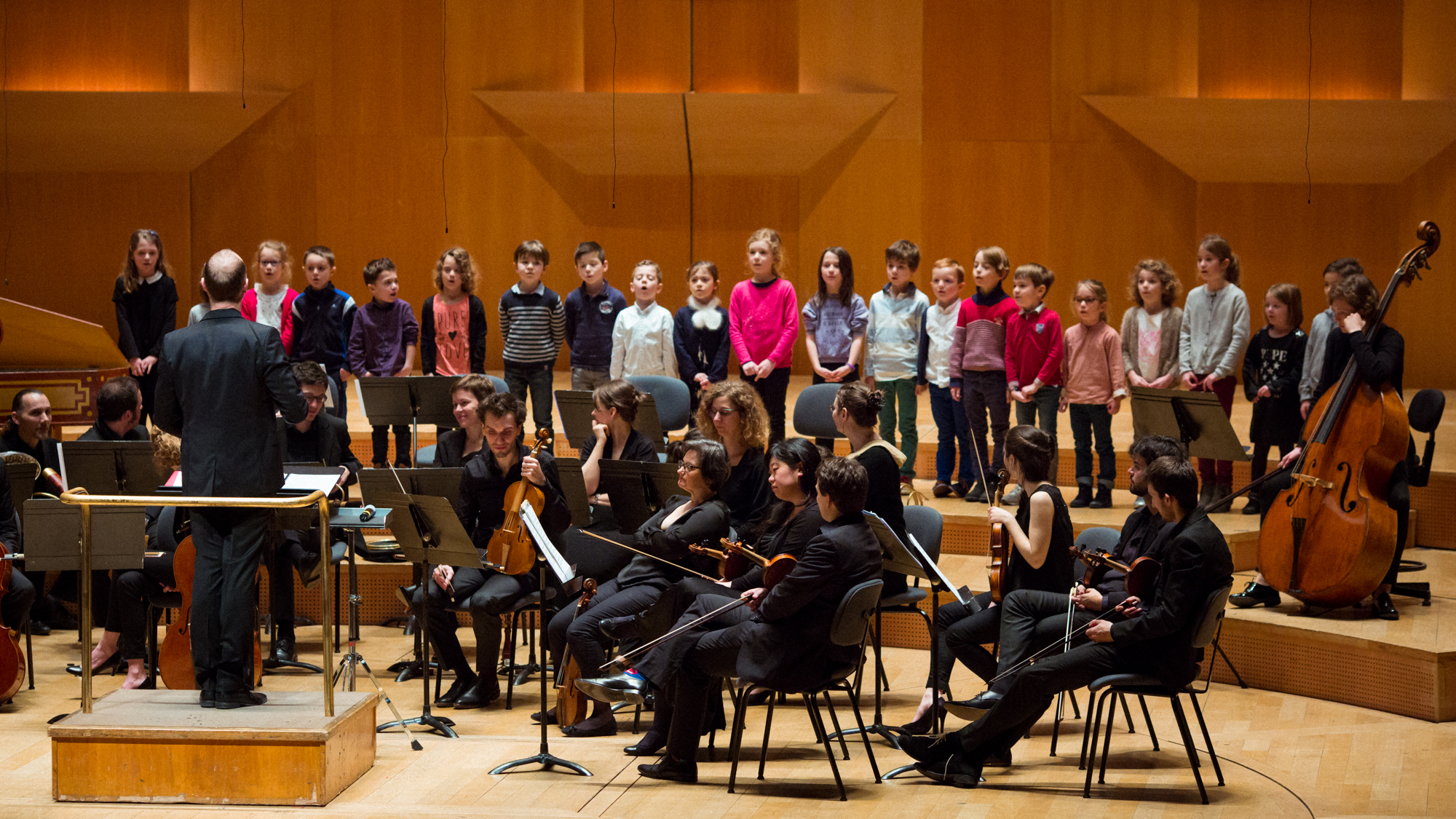 3. Inspiration
Benefit
Sharing a taste for Baroque music, its richness and its "modernity". Boosting the creativity of students who draw inspiration from the hybrids proposed by the CHD. Sharing of experiences between those who know and those who learn, between students and artists. Mutual enrichment, development of a critical mind.
Projection
To offer children a 1st stage experience by including them in the show they have co-constructed with us. Share a unique and new experience.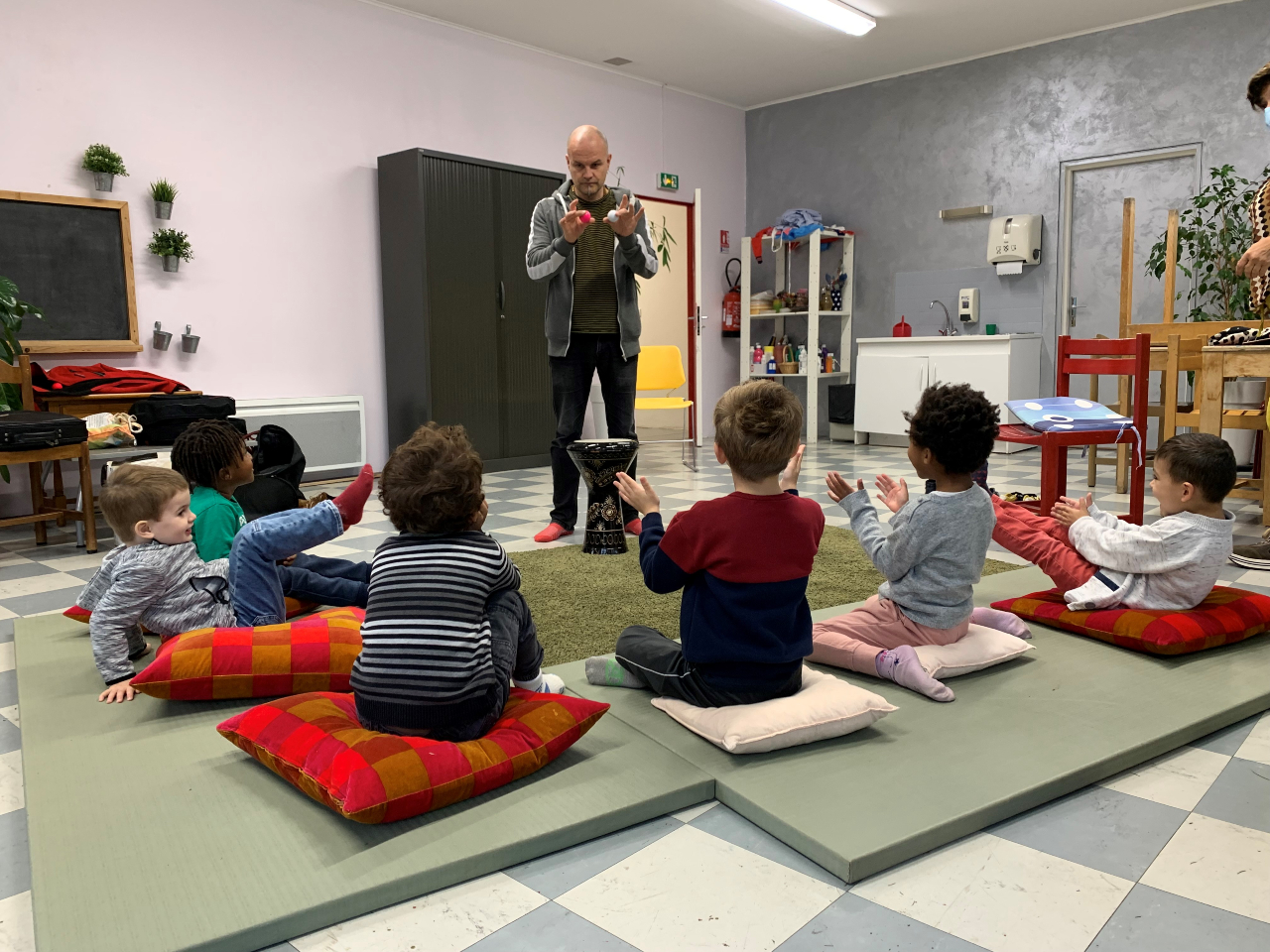 4. Émancipation
For the student
The spectator's school is about learning to concentrate and listen attentively. It's about making the spectator active, unlike television, which is usually consumed in a noisy and inattentive atmosphere. Finally, it means "shaping" the citizen of tomorrow: going to concerts and practising the arts contribute to the development of the personality.
For the teacher
Enhancing and facilitating their role as "facilitators": enabling them to give their pupils knowledge and tools, but also teaching them to master the behaviours and attitudes that will enable them to discover, understand and take an interest in new forms of performance. Above all, it's an opportunity for them to create a unique and playful bond with their pupils around artistic expression.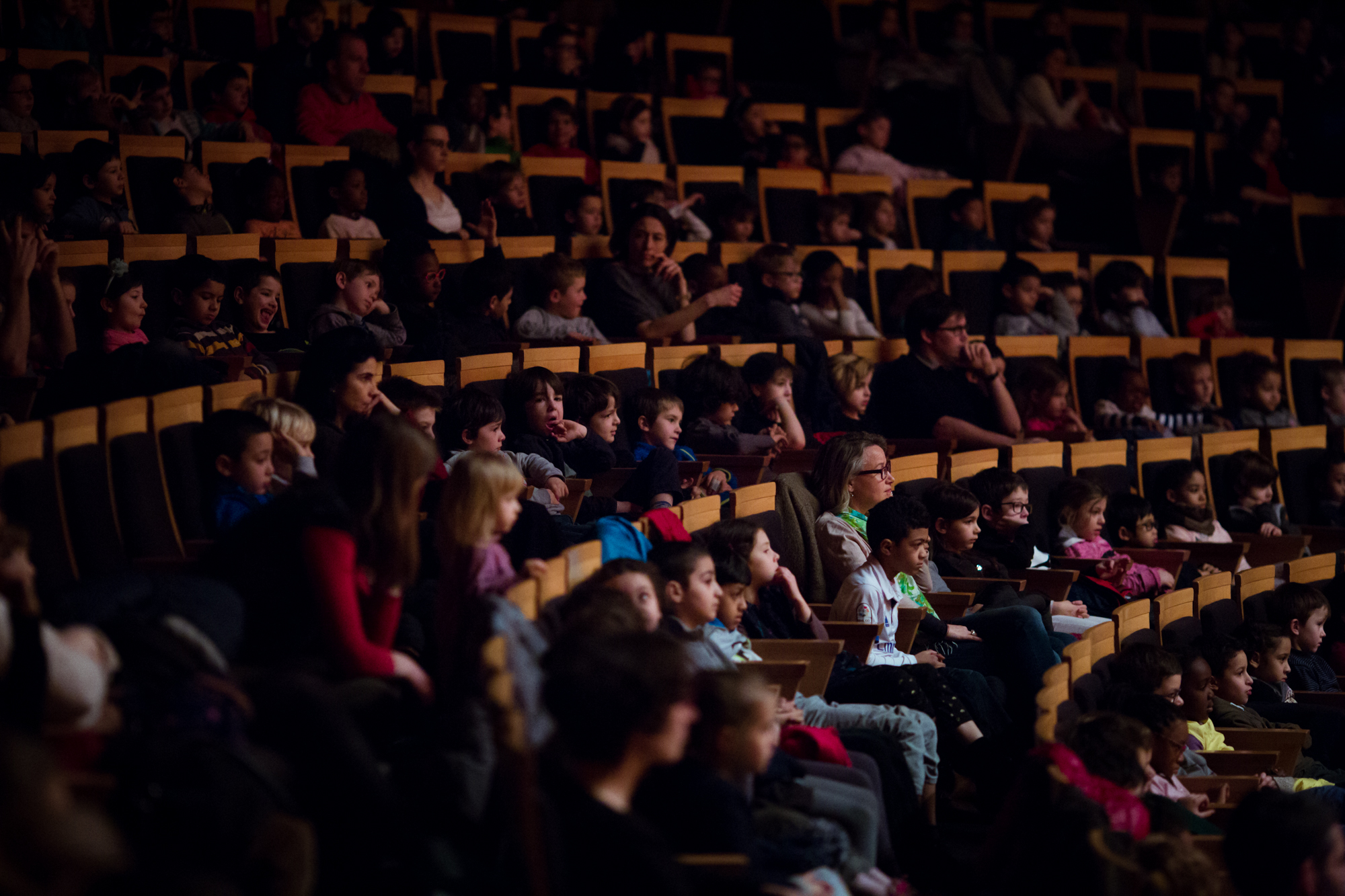 5. Incarnation
The educational and artistic journey is embodied in the show, a unique and shared moment, complemented by a "stage side". This is a special time for discussion, with pupils asking the questions they have prepared with their teachers or improvising new ones. Afterwards, the show is extended by the creation of digital tools (videos, photos) that are shared on the school and partner networks. The children create drawings or their own shows, inspired by their experience with the artists.
SAISON SCOLAIRE 2023 | 2024
During the 2023-2024 season, three innovative and interdisciplinary musical forms will be presented to primary school pupils in the Académie de Lyon:
- FugaCités Danse hip-hop Baroque music (violin, cello and harpsichord) meets hip-hop dance by Jérome Oussou, choreographed by Mourad Merzouki.
- FugaCités Beatbox Baroque music (violin, theorbo, double bass) meets the sound world of human beatboxer Tiko.
- Movimento A meeting of the music of J.S. Bach (on the cello), baroque dance and hip-hop dance, choreographed by Hubert Hazebrouck.
Fugacités Danse hip-hop
Musique baroque + Danse hip hop

Jérôme Oussou's hip-hop and Baroque melodies play off the centuries that separate them in a timeless exchange.
Fugacités Beatbox
Baroque music + beatbox

Tiko (world beatbox champion) and Le Concert de l'Hostel Dieu forge an unusual sonic link between baroque melodies and vocal percussion.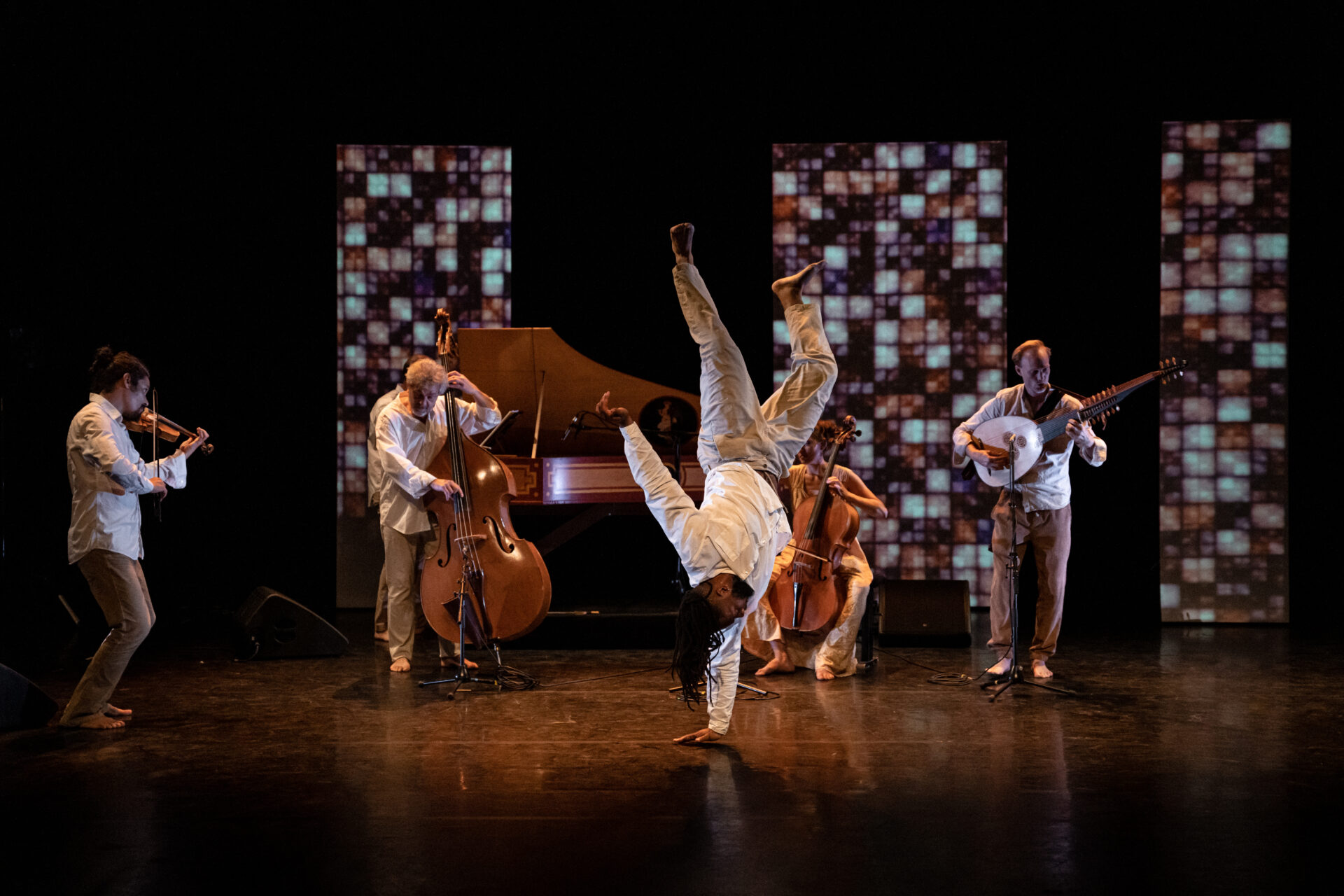 Movimento
Bach + danse baroque + danse hip-hop
A meeting between two different choreographic languages, even those perceived as opposites: baroque dance and hip-hop dance.
Coproduction : Pôle en Scènes


En partenariat avec le Centre scolaire Saint-Marc et le CCO La Rayonne



En collaboration avec l'Académie de Lyon et le ministère de l'Éducation nationale et de la jeunesse

Avec le soutien de In Architex
Mozart for all
In February 2017, the soloists, orchestra and choir of the Concert de l'Hostel Dieu were welcomed to the Lyon Auditorium for two Mozart days.
This project brought together three concerts with the aim of bringing the world of classical music to a wider audience: Mozart passes his baccalaureate for secondary school students, Discover Mozart aimed at primary school pupils,cello discovery workshops led by Benoît Morel, cellist, with pupils from the Cité scolaire for visually impaired children in Villeurbanne.