Georg Friedrich Händel
Opening
Extraite de l'opéra Semele HWV 58
Georg Friedrich Händel
« Nasconde l'usignol' in alti rami il nido »
Air de Deidamia extrait de l'Acte II de l'opéra Deidamia HWV 42
Charles Avison
Adagio et Allegro
Extrait du Concerto grosso N°5 en ré mineur de Charles Avison (1709-1770)   
From the Book of Lessons for the Harpsichord composed by Sig. Domenico Scarlatti.
Georg Friedrich Händel
« Nè men con l'ombre d'infedeltà »
Extrait de Serse, HWV 40
Georg Friedrich Händel
« My father!  Ah! »
Air d'Iole extrait de l'Acte I du drame musical Hercules HWV 60
Georg Friedrich Händel
« Musette »
Extrait de la « Sinfonia » de l'Acte III de l'oratorio The Occasional Oratorio HWV 62
Georg Friedrich Händel
« Và, perfido! quel cor mi tradirà »
Air de Deidamia extrait de l'Acte II de l'opéra Deidamia HWV 42
Georg Friedrich Händel
« In sweetest harmony they lived »
Air de Michal extrait de l'Acte III de l'oratorio Saul HWV 53
Georg Friedrich Händel
Sinfonia « Postillons »
Extrait de l'Acte II de l'oratorio Belshazzar HWV 61 (1744)
Georg Friedrich Händel
« What passion cannot music raise and quell! »
Ode to St. Cecilia's Day, HWV 76
Georg Friedrich Händel
Gavotte et Tamburino
Extraits de l'opéra Alcina HWV 34
Georg Friedrich Händel
« Endless pleasure »
Extrait de l'opéra Semele HWV 58
Sophie Junker, soprano
Le Concert de l'Hostel Dieu
Franck-Emmanuel Comte, harpsichord and musical direction
Pedro-Octavio Diaz, artistic advisor
On stage:
1 soloist, 10 instrumentalists (strings, theorbo, harpsichord)
La Francesina: the musical portrait of a great 18th-century singer and muse of Georg Friedrich Handel.
Interesting journey that the one of Elisabeth Duparc (? - 1778). Born in France and educated in Italy, she finally found glory in London. The "Francesina" (The little French) counted as one of Handel's last muses at this moment when he was progressively abandoning the splendour of the Italian opera for the spiritual elevation of the oratorio. At the time, Duparc is one of the rare French singers never to perform in her mother tongue. Handel wrote for her roles in Italian or English, including Semele, Iole (Hercules), Deidamia, Romilda (Serse), and Penseroso (Allegro, il Penseroso e il Moderato). Her contemporaries praised her tone and agility, and the testimonies of Mrs Granville - Delany or Charles Burney are spread over the qualities of her "wrabling voice" (the voice of a warbler). Handel mainly composed for her "nightingale" arias such as "Myself I shall adore" (Semele) or "Nasconde the usignol" (Deidamia). In this program, the Belgian soprano Sophie Junker pays tribute to La Francesina and celebrates the thriving collaboration that bound her to Handel for over a decade. From opera to oratorio, this recital aims to bring to light both the voice of this singular muse and show how Handel achieves a dramatic transition between Italian opera and English oratorio. Here, Sophie Junker will be the "Nuova Francesina" echoing Duparc in this lavish repertoire with the same energy.
Pedro-Octavio Diaz, artistic advisor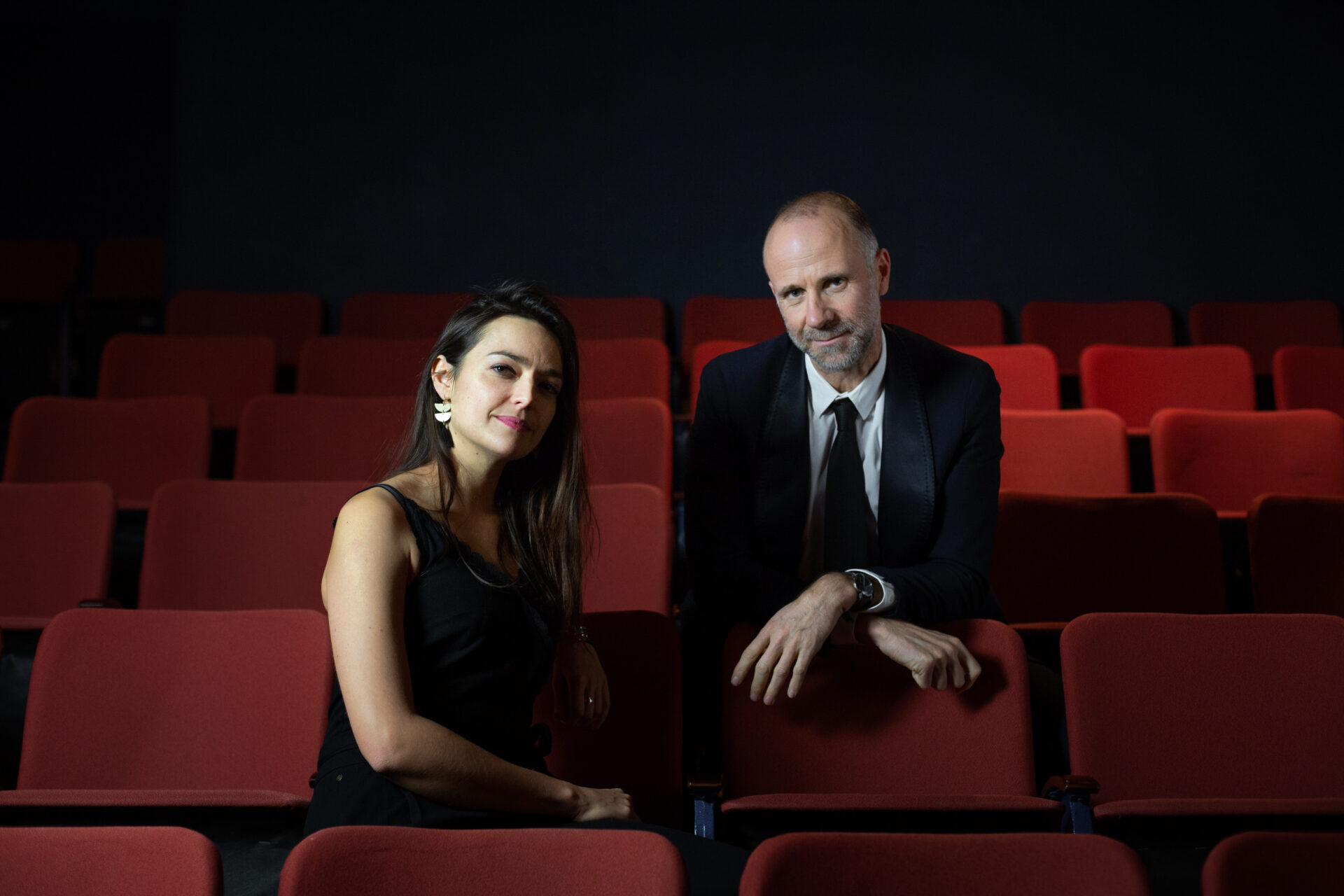 OLYRIX - 04/2022 - Emmanuel Deroeux
"The Concert de l'Hostel Dieu, conducted by Franck-Emmanuel Comte on the harpsichord, deploys a balanced and nuanced energy, always with finesse."
INTERNATIONAL CLASSICAL MUSIC AWARDS 2021 – 01/2021
"Overall, one of the finest examples of Baroque singing in recent years".
OPERA MAGAZINE – 11/2020 – Mehdi Mahdavi
"The irresistible impetus of the vocalization, the intrepid limpidity of the high register, and the dazzling fantasy of the ornamentation all evoke a joy, mingled with gratitude and emotion, that brought tears to our eyes."
CLASSICA – 11/2020 – Jérémie Bigorie
"Sophie Junker's art evolves at a different altitude from that of the nightingale "on high branches" evoked in Deidamia: her luscious voice and never mechanical vocalisations choose to arouse emotion rather than surprise [...]."
RESMUSICA – 25/10/2020 – Pierre Degott
"Sophie Junker is a true revelation [...]. Alongside her, Le Concert de l'Hostel Dieu is equally admirable, carried away by Franck-Emmanuel Comte's chiselled direction."
CLASSIQUE HD – 23/10/2020 – Nicolas Roberge
"A graceful voice in total symbiosis with the musicians.The repertoire is superb, a wonderful tribute to Handel. Not to be missed!"
FORUM OPERA – 19/10/2020 – Yvan Beuvard
"Freshness and youthful tone, sparkling virtuosity, but also depth and emotion, give this recital the sparkle of a precious jewel."
FRANCE MUSIQUE – 5/10/2020 – Émilie Munera
"Sophie Junker makes light of all the difficulties, all the vocalises. A superb timbre [...], an impeccable technique, a light, warm and seductive voice. [...] It's only natural that this should be our Record of the Day."
In partnership with Parnassus Arts Productions and label Aparté