Il Paradiso perduto, oratorio in two parts attributed to Luigi da Mancia (1658-c.1708), the manuscript can be found at the Lyon public Library, rating FM 133618 (Lyon Concert Academy funds).
Céline Scheen, soprano (Adamo)
Floriane Hasler, mezzo soprano (Eva)
Fabien Hyon, tenor (Il Dio)
Virgile Ancely, bass (Il Serpente)
Ana Vieira Leite, soprano (Angelo)
Dagmar Šašková, mezzo soprano (La Morte)
Le Concert de l'Hostel Dieu
Franck-Emmanuel Comte, harpsichord and musical direction
Marco Bizzarini, musicologist
Maria Luisa Baldassari, score edition
Luc Hernandez, editorial advisor
On stage:
6 soloists, 27 instrumentalists, 1 conductor
Il Paradiso perduto, an unpublished oratorio

Le Concert de l'Hostel Dieu is known for preserving and enhancing Lyon's baroque heritage. The ensemble's 2021-2022 concert season will include a new project: the re-creation of the oratorio Il Paradiso perduto, a masterpiece attributed to the forgotten genius Luigi da Mancia, and of which the manuscript is preserved in the Lyon public library.
Le Concert de l'Hostel Dieu has started a fascinating musicological enquiry, in order to solve the many mysteries surrounding this manuscript and its alleged composer. The steps of the exciting adventure towards unearthing and bringing (back) to life a manuscript, of which the extraordinarily varied orchestration offers music of a surprising splendour, will include musicological research, transcription and edition, concerts and recordings.
Il Paradiso perduto in pictures
Il Paradiso perduto in videos
ON THE STEPS OF LUIGI DA MANCIA...
En partenariat avec la Bibliothèque municipale de Lyon, l'Institut Culturel Italien et l'Auditorium-Orchestre national de Lyon.
Avec le soutien de la Fondation Saint-Irénée, du Centre National de la Musique et de la SPEDIDAM.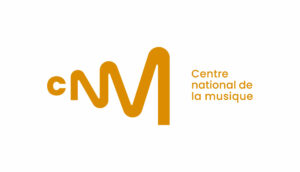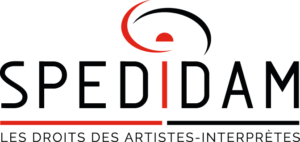 OLYRIX - 23/03/2022 - Emmanuel Deroeux
« Sous la direction très attentive et raffinée de Franck-Emmanuel Comte, Le Concert de l'Hostel Dieu se montre vivant, très nuancé et contrasté. »
PREMIERE LOGE - 24/03/2022 - Marc Dumont
« Le Concert de l'Hostel Dieu, magnifiquement préparé et mené par leur chef, a brillé de tous ses feux, tour à tour poétique ou incisif, dramatique ou inventif. »
IL GIORNALE DELLA MUSICA - 26/03/2022 - Franco Soda
« Frank-Emmanuel Comte donne une lecture calligraphique, ponctuelle à la tête du Concert de l'Hostel Dieu qui fait des étincelles : un tourbillon continu de couleurs, de sons, parfois rugueux, qui contribuent à travers la fresque sonore à raconter l'histoire biblique dans une clé émotionnelle. » (traduit de l'italien)

ODB OPERA - 25/03/2022 - Perrine Bergon
« Franck-Emmanuel Comte à la tête de son ensemble du Concert de l'Hostel Dieu tire le meilleur parti de ses musiciens. Il profite de l'orchestration extrêmement riche, inventive et variée (comme une aria portée par un trio de violoncelles, repris ensuite par un trio de flûtes) pour faire ressortir de belles couleurs, jouer sur les nuances et tirer de beaux sons moelleux. »
CONCERTONET - Emmanuel Andrieu
« Grâce au niveau élevé et à l'implication totale des interprètes, nous sommes convaincus qu'il s'agit d'une partition de premier ordre valant la peine d'être connue. »
SCHERZO - 27/03/2022 - Franco Soda
« La composition est kaléidoscopique, car l'orchestration change à chaque numéro. Il y a une succession surprenante d'arias de fureur, de lamentation, de comparaison... qui montrent une rare richesse de timbres et de couleurs. » (traduit de l'espagnol)
CONCERTCLASSIC - Laurent Bury
« Dagmar Šašková fait très forte impression, par sa maîtrise des cascades de vocalises de l'air de la Mort, par sa manière d'habiter le rôle et par l'aisance avec laquelle sa voix emplit l'espace de l'Auditorium. »
CLASSIQUEMAISPASHASBEEN – 24/03/2022 - Adelaide Robault
« L'originalité de l'œuvre repose [...] sur l'instrumentation. Le mariage divin des théorbes et des trois violoncelles solo par exemple, ou l'usage moderne et presque cinématographique des percussions. »
BAROQUIADES - 05/04/2022 - Dimitri Morel (complété par Bruno Maury)
« La représentation se termine sous les applaudissement nourris des spectateurs. Adam adresse de sa main un mystérieux baiser vers l'orchestre. Ces deux heures de représentation étaient vraiment passionnantes. »
LIVE Performing & arts - Marco Bizzarini
« Ainsi, l'intuition de Franck-Emmanuel Comte, qui en feuilletant le manuscrit lyonnais s'est le premier rendu compte de la valeur de cette musique, permet aujourd'hui à notre pays de découvrir un ancien compositeur à lui, jusque-là à demi oublié, digne contemporain d'Arcangelo Corelli et d'Alessandro Scarlatti…) » (traduit de l'italien)
ONGAKU NON TOMO - Hiroshi Sanko
« Une exécution enflammée par Le Concert de l'Hostel Dieu dirigé par Franck-Emmanuel Comte et complété par une excellente distribution, comme la mezzo Dagmar Šašková et la soprano Céline Scheen. » (traduit du japonais)
Tour projects from June 2023