Henry Purcell
Crown the Altar (extrait de l'Ode « Celebrate this Festival », Z 321)
David Chalmin
Music for a while (d'après « Music for a while » de H. Purcell)   
A : Music For A While
B : Hypnotic Cycles
C : Another Song
Martyn Harry
STAB (d'après Les Matassins de J.B. Lully)                           
David Chalmin
Let me freeze again (d'après King Arthur de H. Purcell)   
Martyn Harry
Courante and Sarabande          
Jean-Baptiste Lully
Les Matassins (Ballet Xerxès, LWV 12) 
Gigue (Ballet de Toulouse, LWV 13)                  
Marc-Antoine Charpentier
« Sans frayeur » (air de cour)
Martyn Harry
Pastorale (d'après Actéon de M.A. Charpentier)    
David Chalmin
Ground Z (d'après Crown the Altar de H. Purcell)
Axelle Verner, mezzo soprano
Franck-Emmanuel Comte, organ and musical direction
Le Concert de l'Hostel Dieu
Gaultier Durhin, visual conception and scenography
On stage:
1 soloist, 10 instrumentalists (string quintet, bassoon/flute, oboe/flute, theorbo/guitar, organ)
A cross look between baroque and contemporary music, between French and English aesthetics.
Half Baroque, half contemporary, half French, half British: this is the challenge taken up here by Franck-Emmanuel Comte and Le Concert de L'Hostel Dieu. 50/50 presents in the same programme pieces by Lully and by Purcell, together with contemporary creations by the Frenchman David Chalmin, inspired by Purcell but also jazz/rock and minimalism, and the British composer Martyn Harry, inspired by Lully. Both contemporary composers combine the sounds of Baroque instruments with their own expression, thus removing borders and engaging in a dialogue involving different periods and different languages. Axelle Verner lends her mezzo voice and her unique personality to the vocal pages of this programme.
let me freeze again: video clip
FULL-LENGTH VIDEO ON CULTUREBOX - FRANCE TV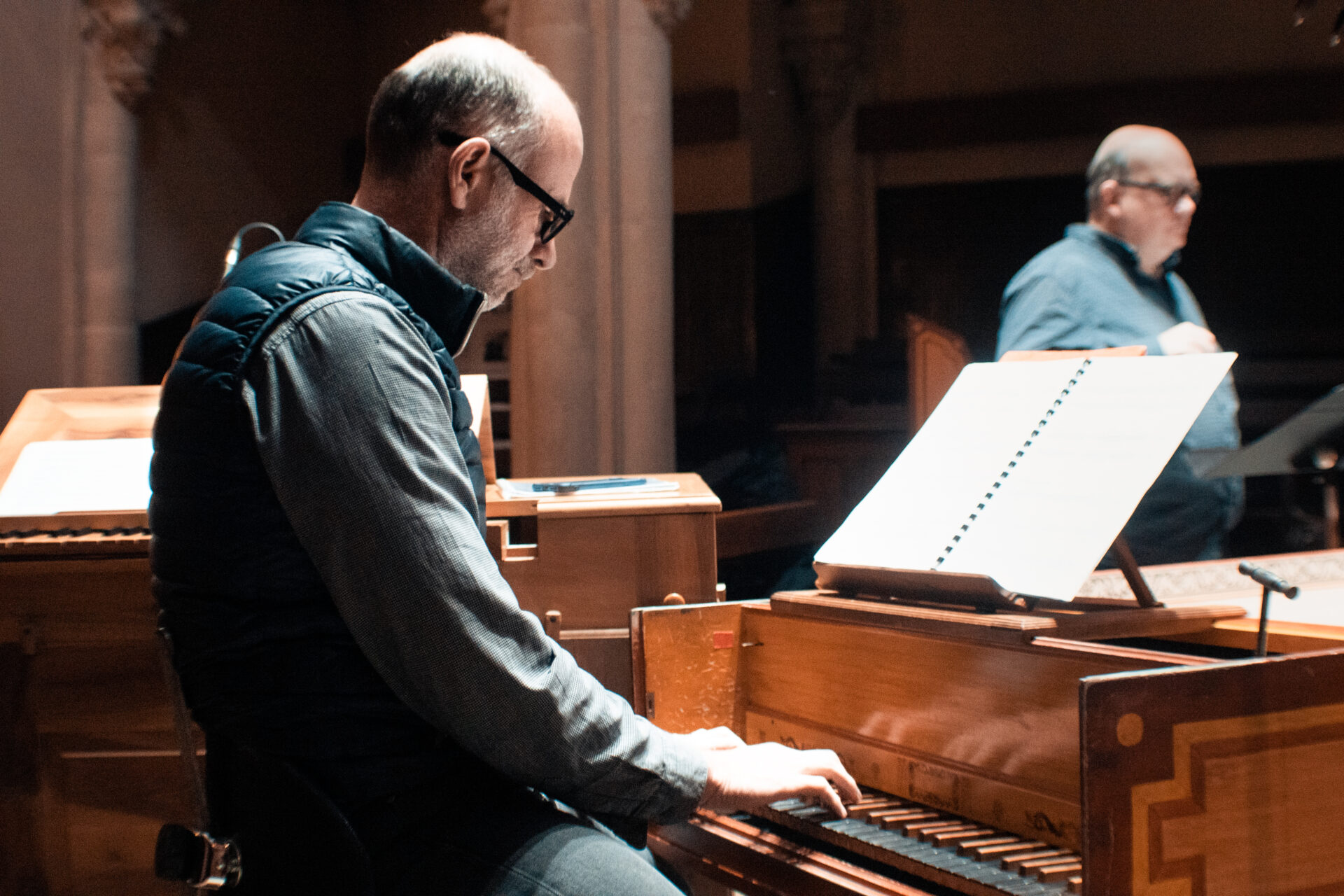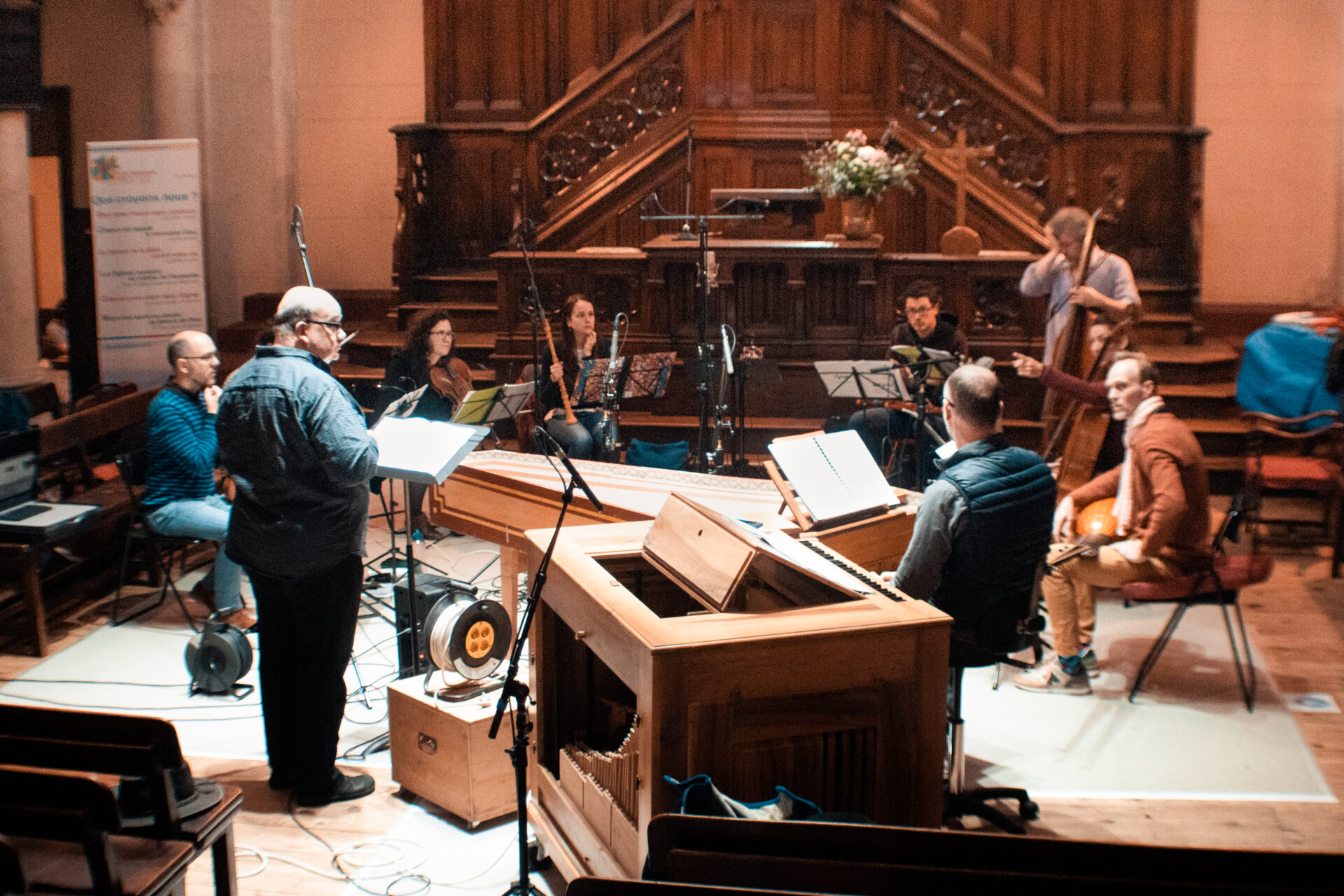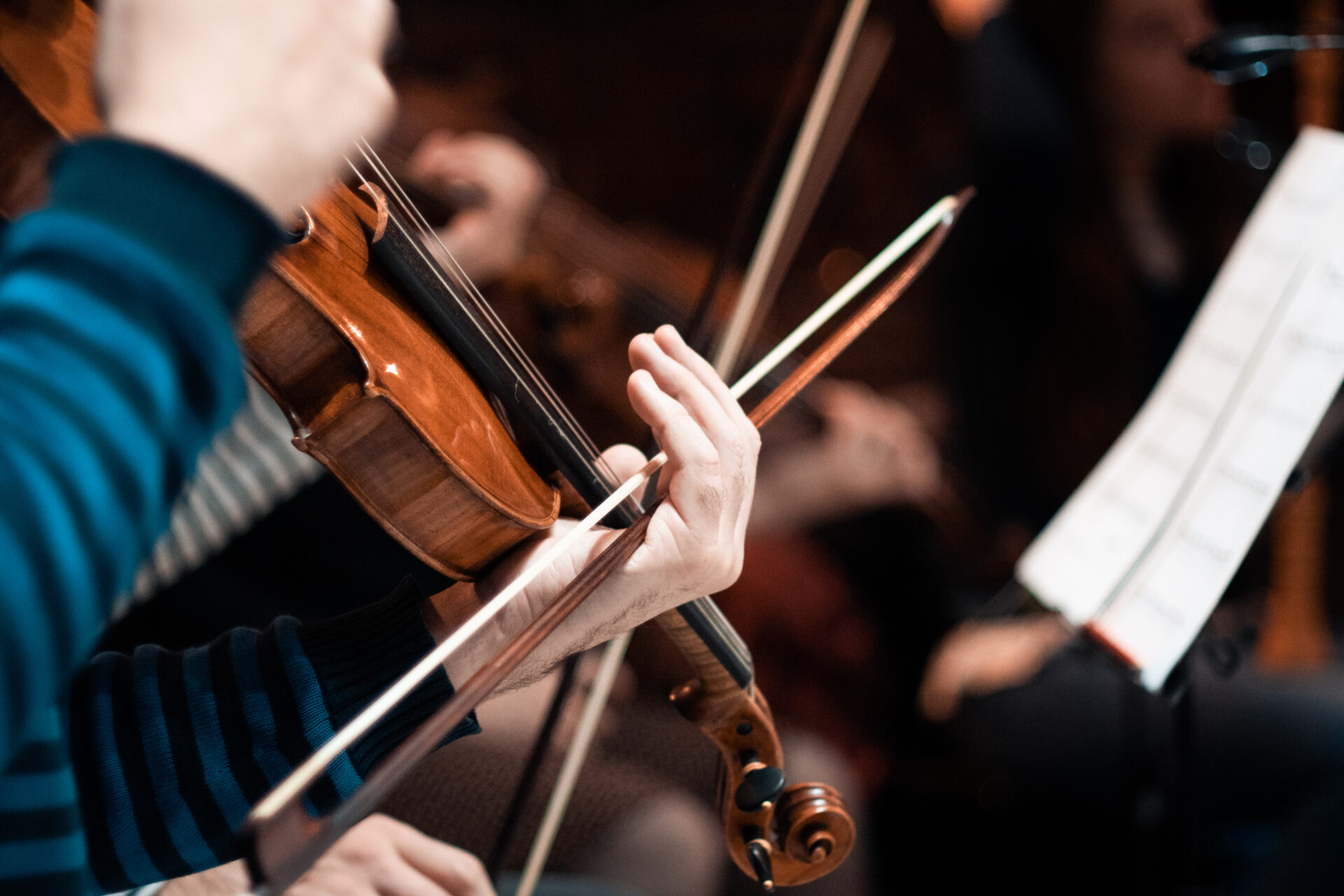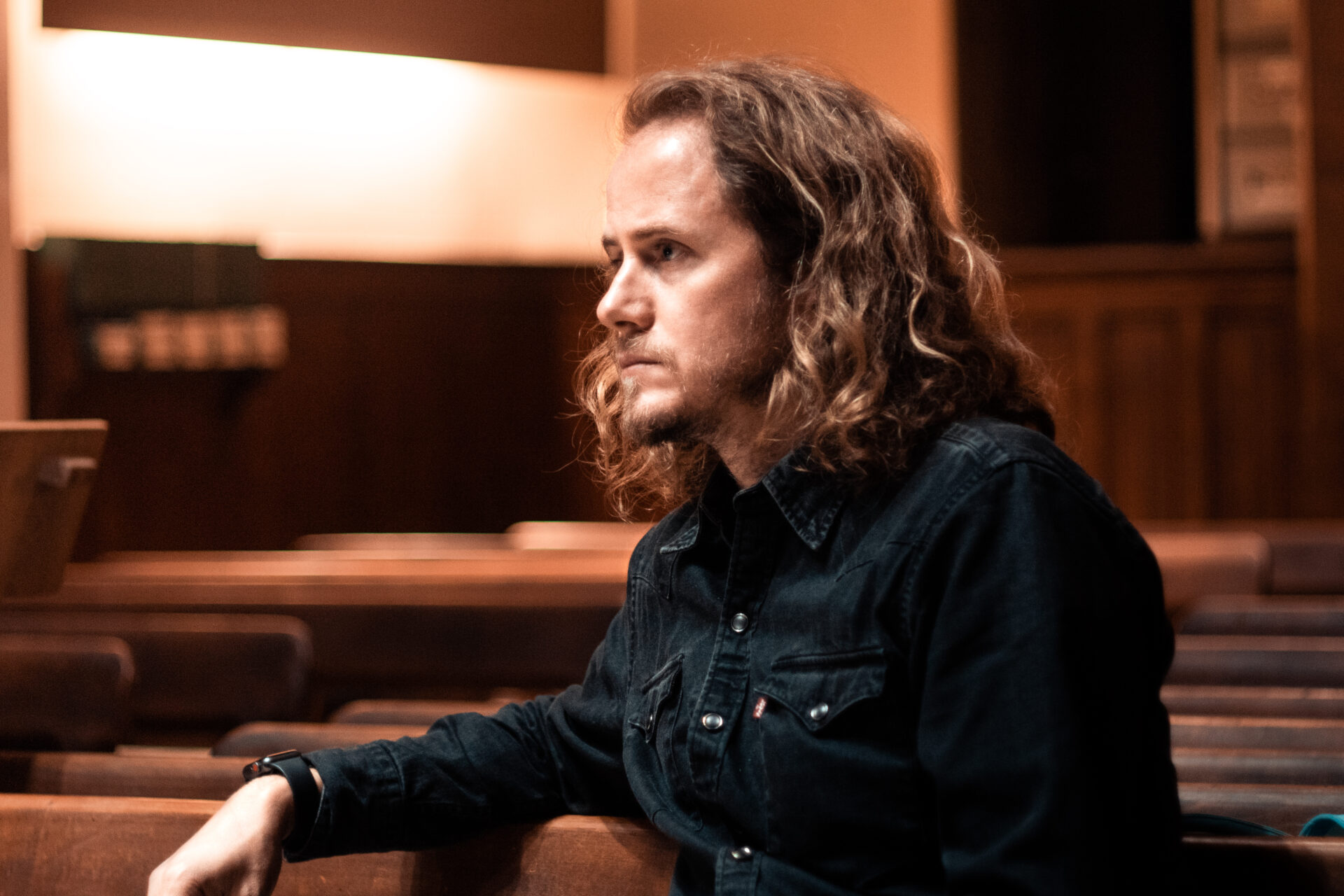 Production Le Concert de l'Hostel Dieu
50/50 is supported by Diaphonique, Franco-British fund for contemporary music in partnership with Sacem, Friends of the French Institute of the United Kingdom, the British Council, the Ministry of Culture, the French Institute, the French Institute of the United Kingdom, Le Bureau Export, the Salabert Foundation.
Avec le soutien de la Maison de la Musique Contemporaine, du Centre national de la musique et de la Région Auvergne-Rhône-Alpes.
En partenariat avec le London festival of baroque music, Oxford University, le Festival d'Ambronay, le Label Aparté et Libelo Productions.
2 sept. 2022           50/50: disc release